ROTOL / SHELL PARKA mark:2.1 – BLACK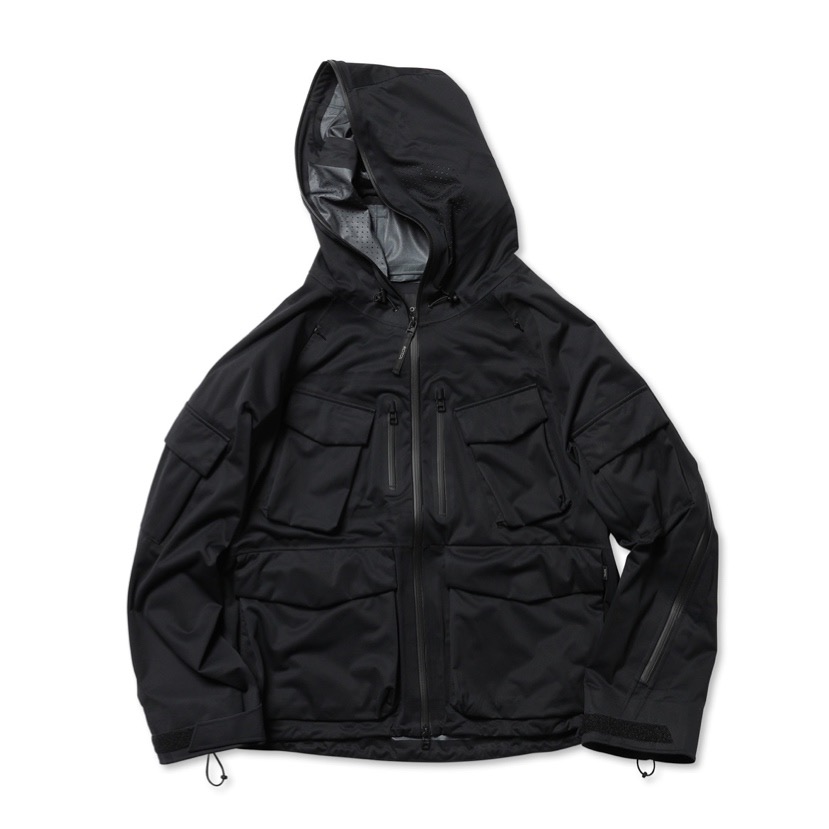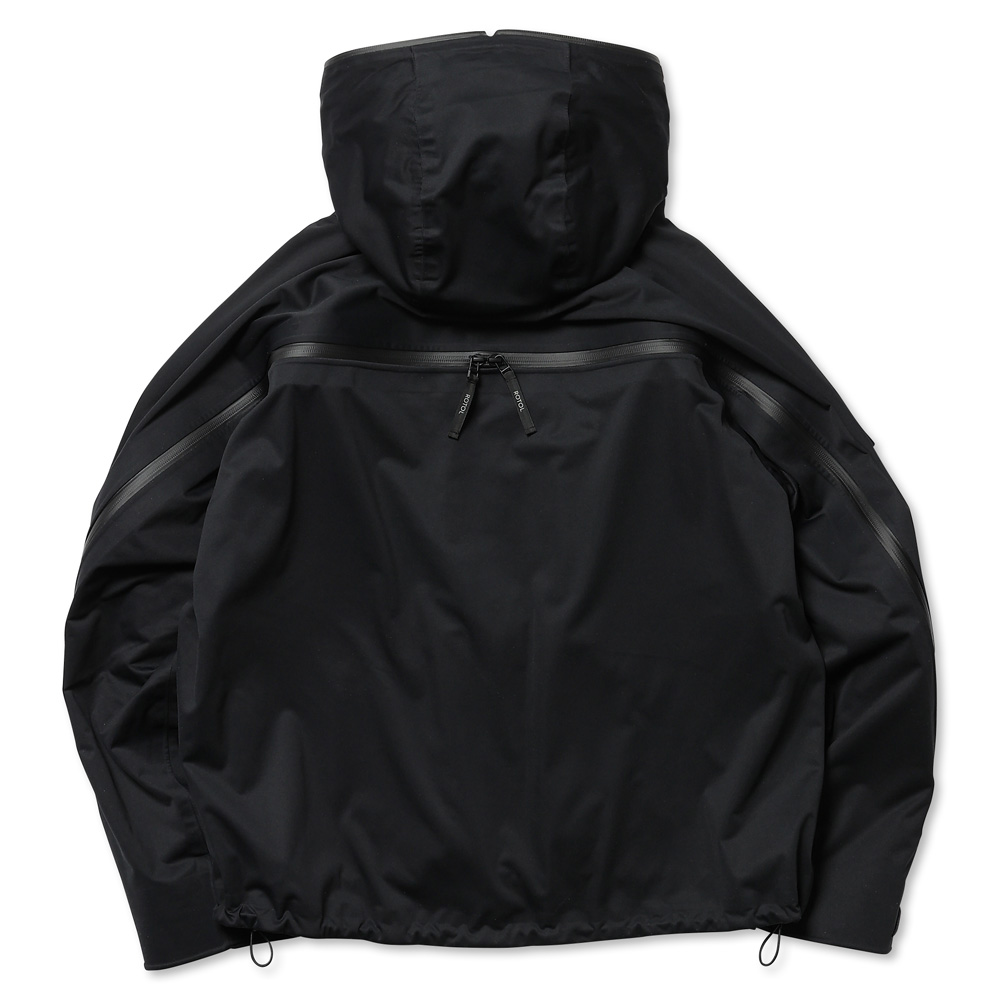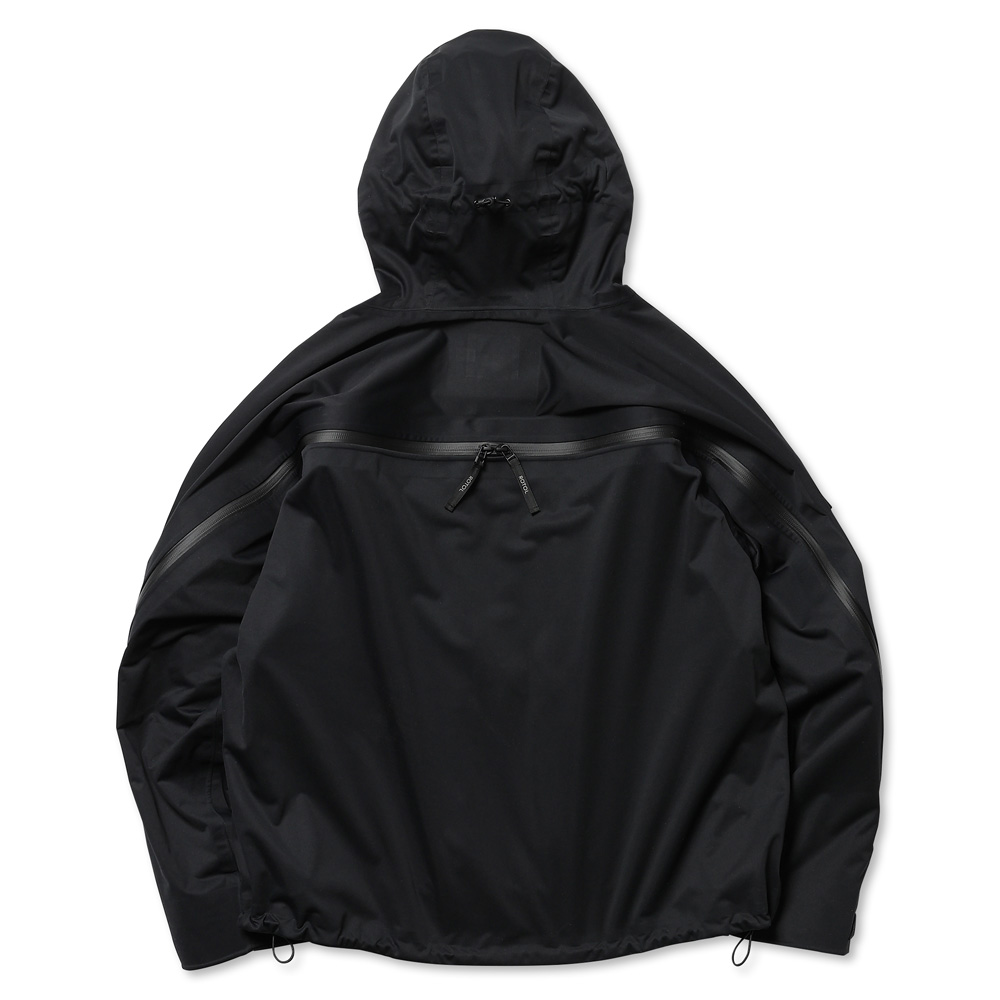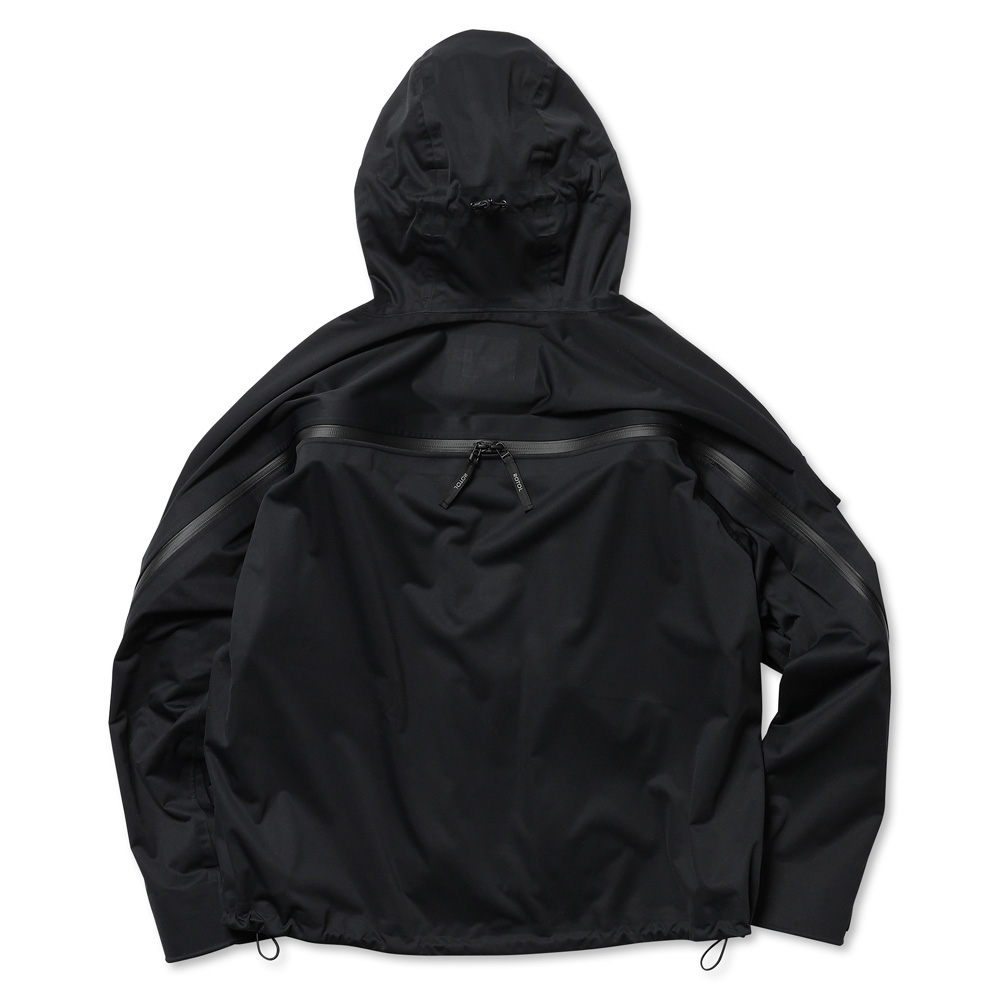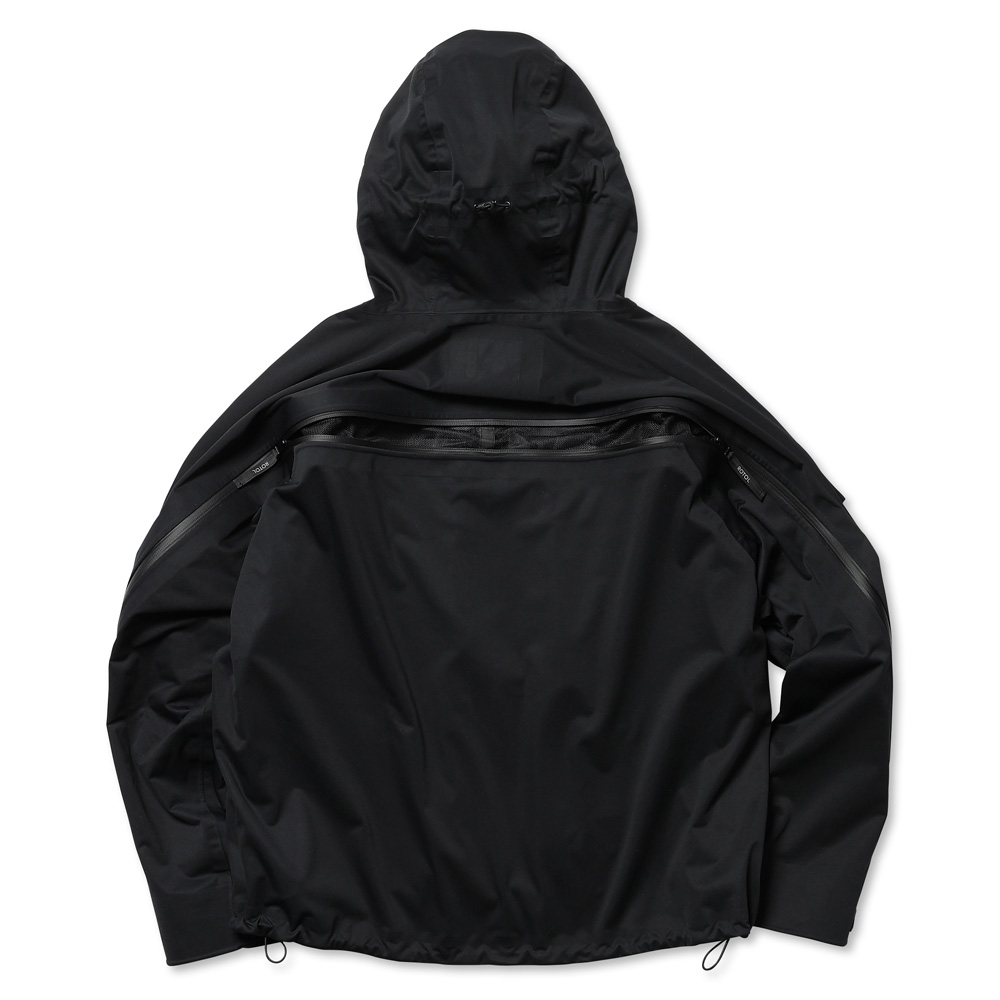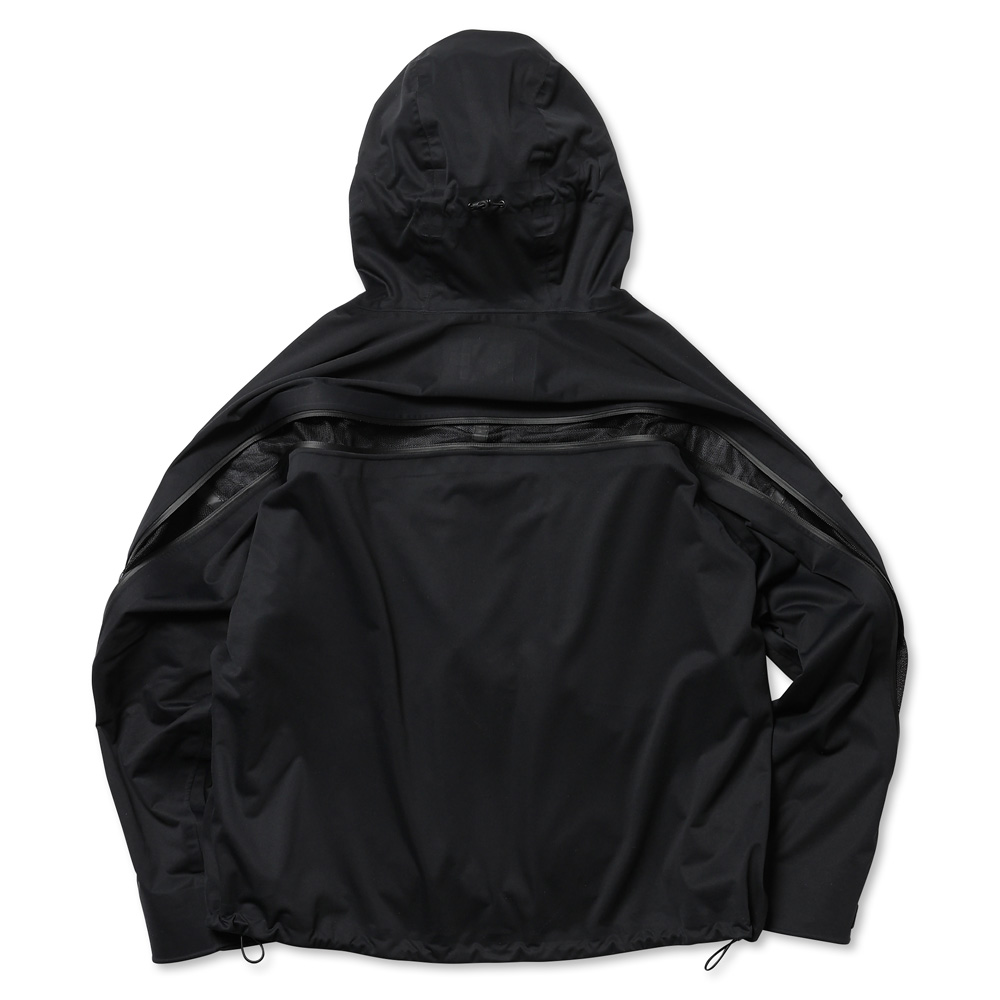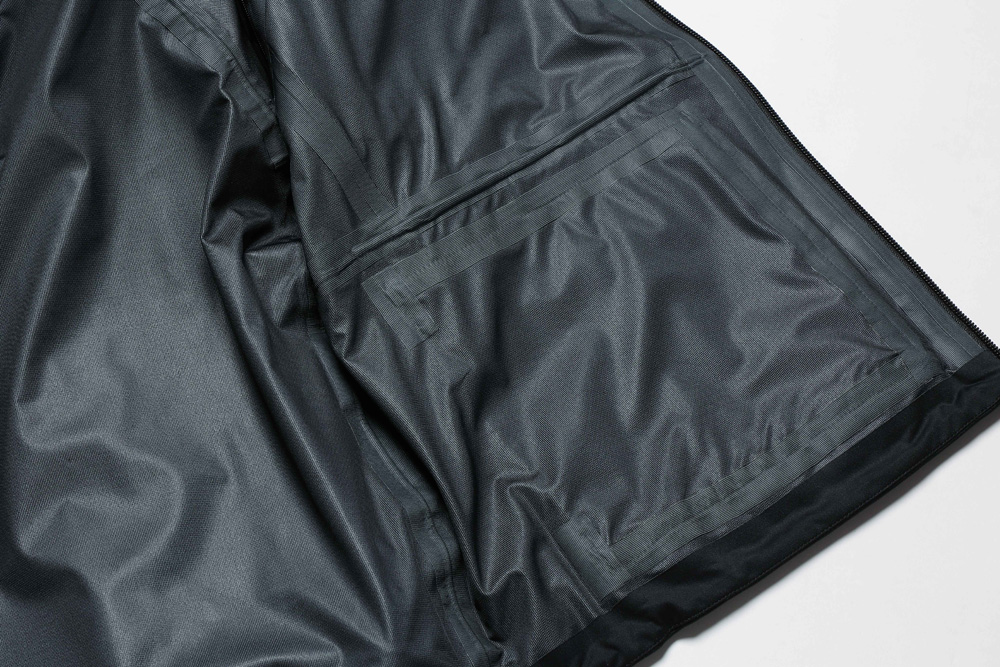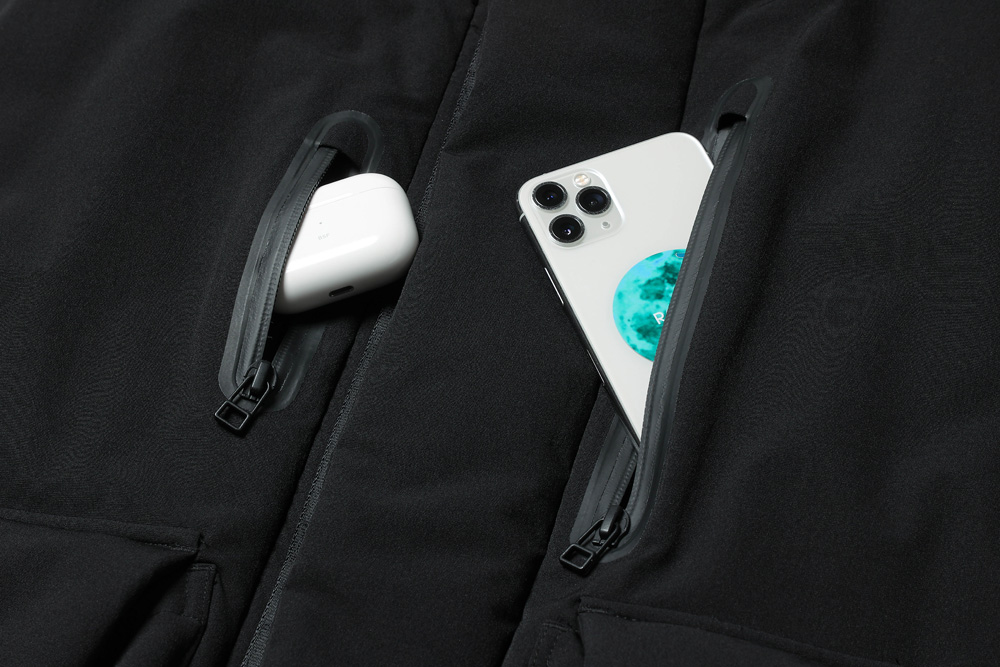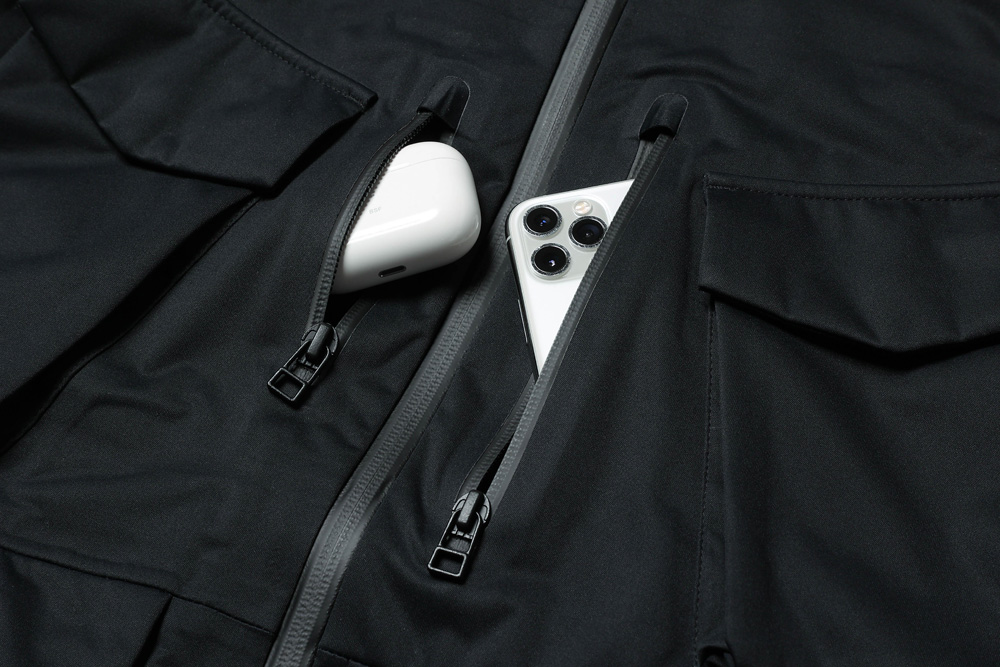 PRICE
¥83,600 LIMITED PRICE¥66,880(tax in)
3040POINT還元 (ポイントについて)

透湿 / 防水機能のストレッチナイロンを使用したシェルパーカ。
極力縫製を避けた熱圧着仕様。裏面はシームテープ処理した防水仕様。
フロント ZIP には止水ジップを使用。胸部にベンチレーション用のジップを配置。
シルエットを変化させる背中のジップはベンチレーションでもあり、内側にはメッ シュ素材とリフレクターテープを配置。
フードは上まで締めることが可能で顔を覆い隠せるが、レーザーパンチング処理により視界を確保。
腰ポケッ トにはサイドがハンドウォーマー仕様、上部はマグネットボタン式。
裾にはドローコードを配している。
Shell parka made of stretch nylon fabric with breathable/waterproof function. Thermo-compression design with no sewing. The back seams are seam-sealed for waterproofing. Front zip with watertight zipper. Ventilation zipper on chest. The zips on the back to change the silhouette, also for ventilation, mesh material and reflector tape on the inside. The hood can be tightened all the way to the top to cover the face, but the laser punching process ensures visibility. The waist pocket has hand warmers on the side and a magnetic button on the top. Drawcords in the hem.
21AW からの変更点:腰ポケットのフラップセンターがマグネットになりました。ポケット周りの D カンをなくしました。
Changes from 21AW: The flap center button of the waist pocket changes to a magnetic button. The D-can around the pocket has been removed.
サイズ 2
身幅 150
着丈 74
裄丈 90
※採寸に関しては採寸方法により若干の誤差がございますが、ご了承ください。(単位:cm)
素材:
FRONT SIDE Polyester100% BACK SIDE Nylon100%
ANOTHER FABRIC Polyester100%