ROTOL / WIDE TWIST L/S BORDER – STRAWBERRY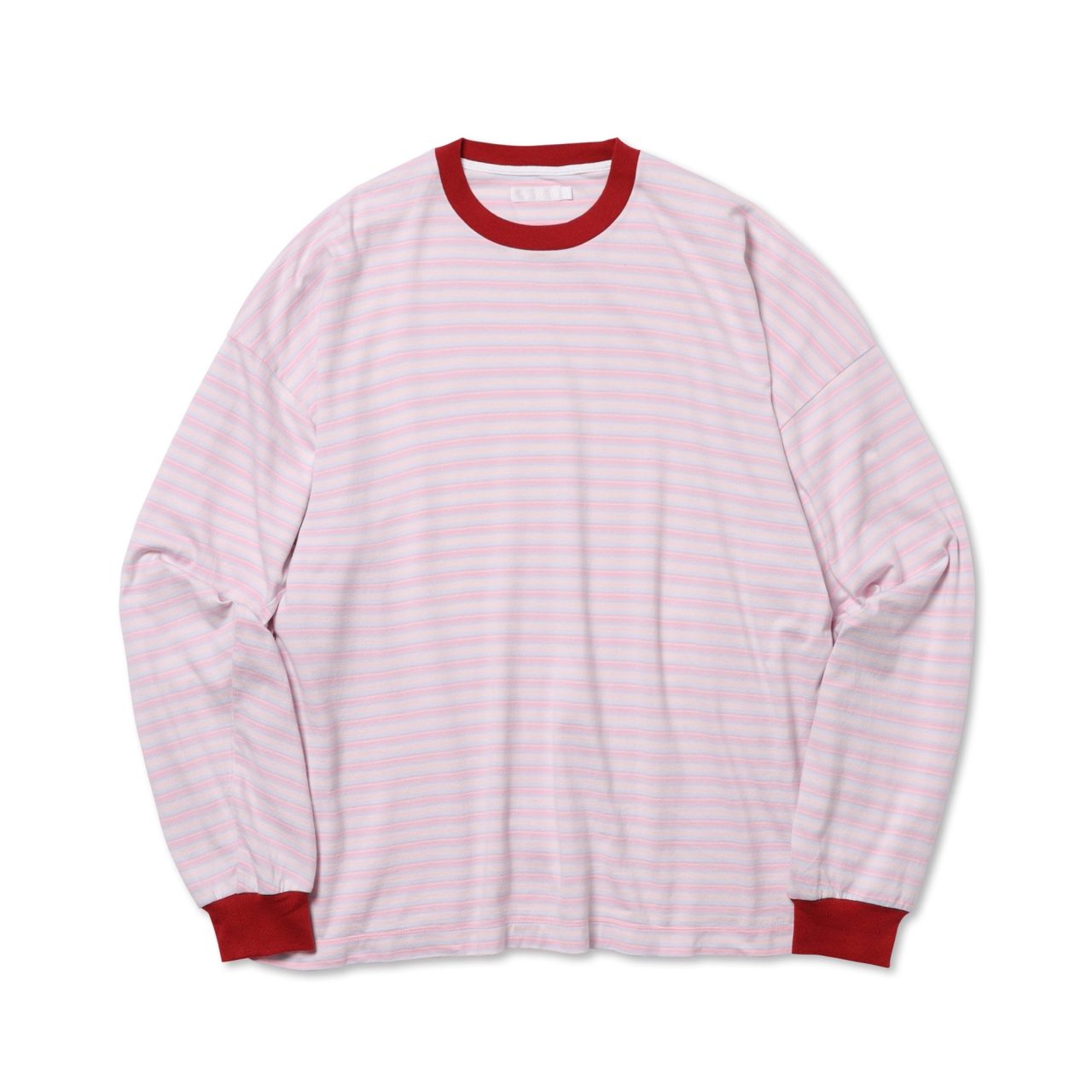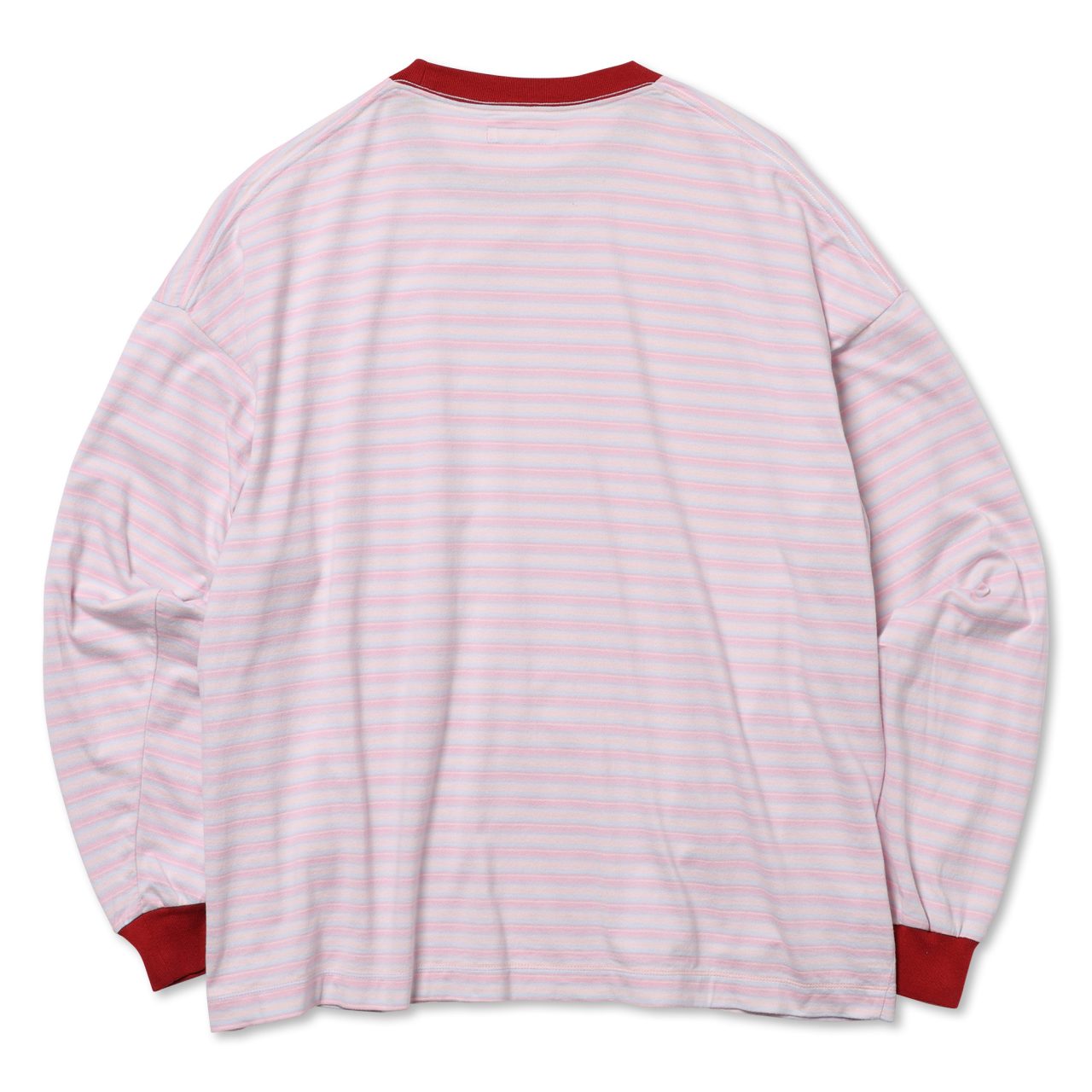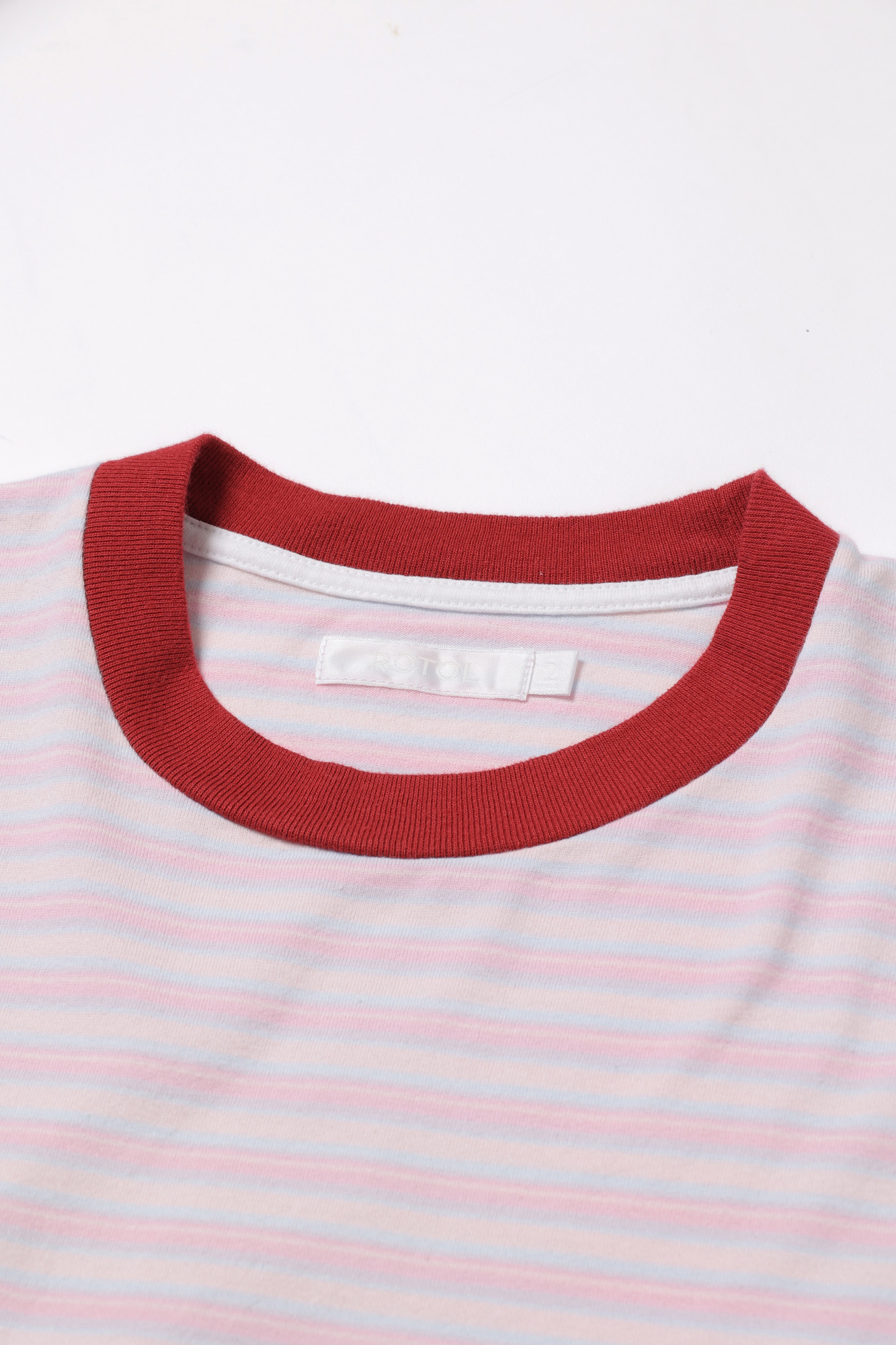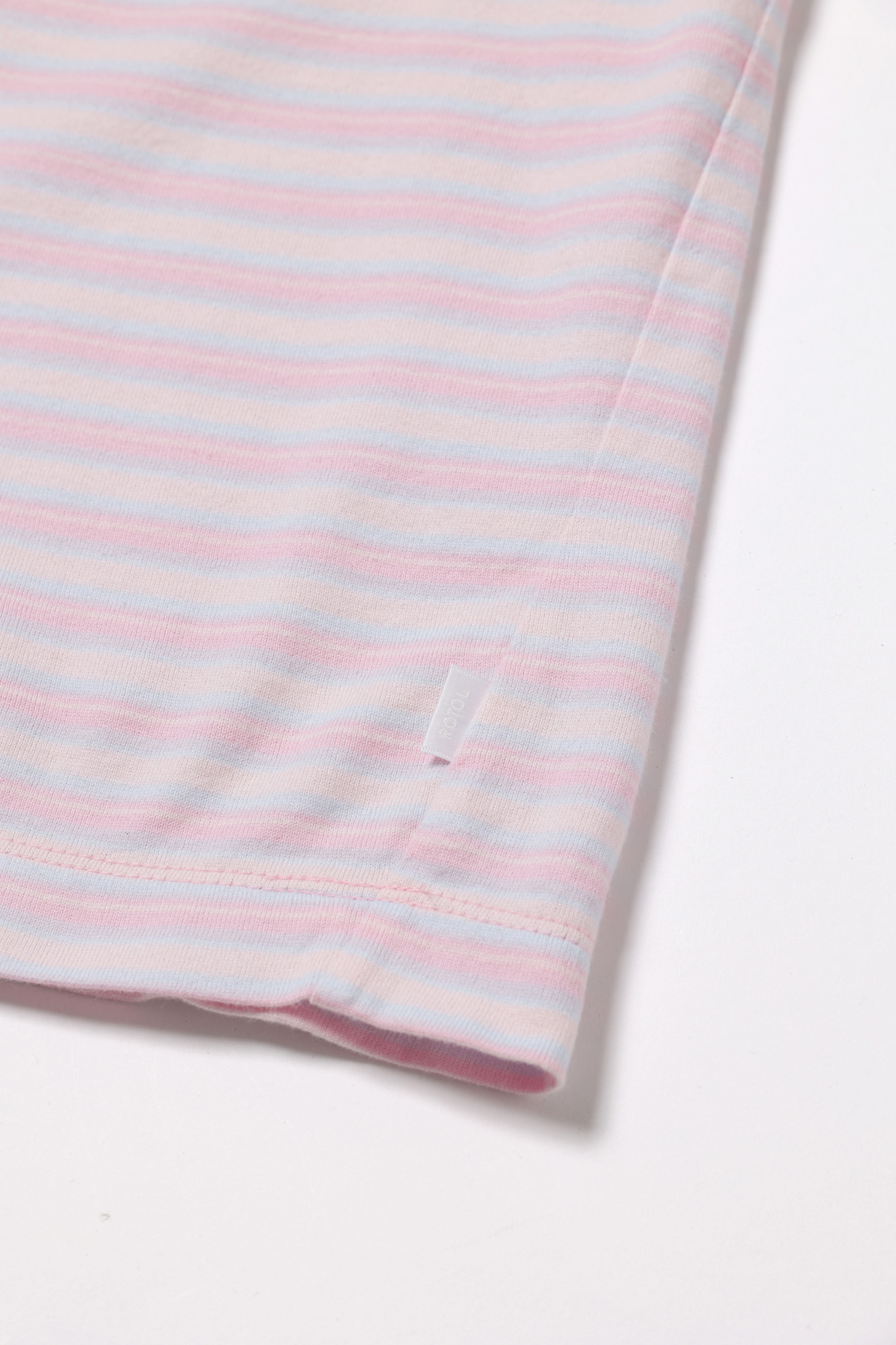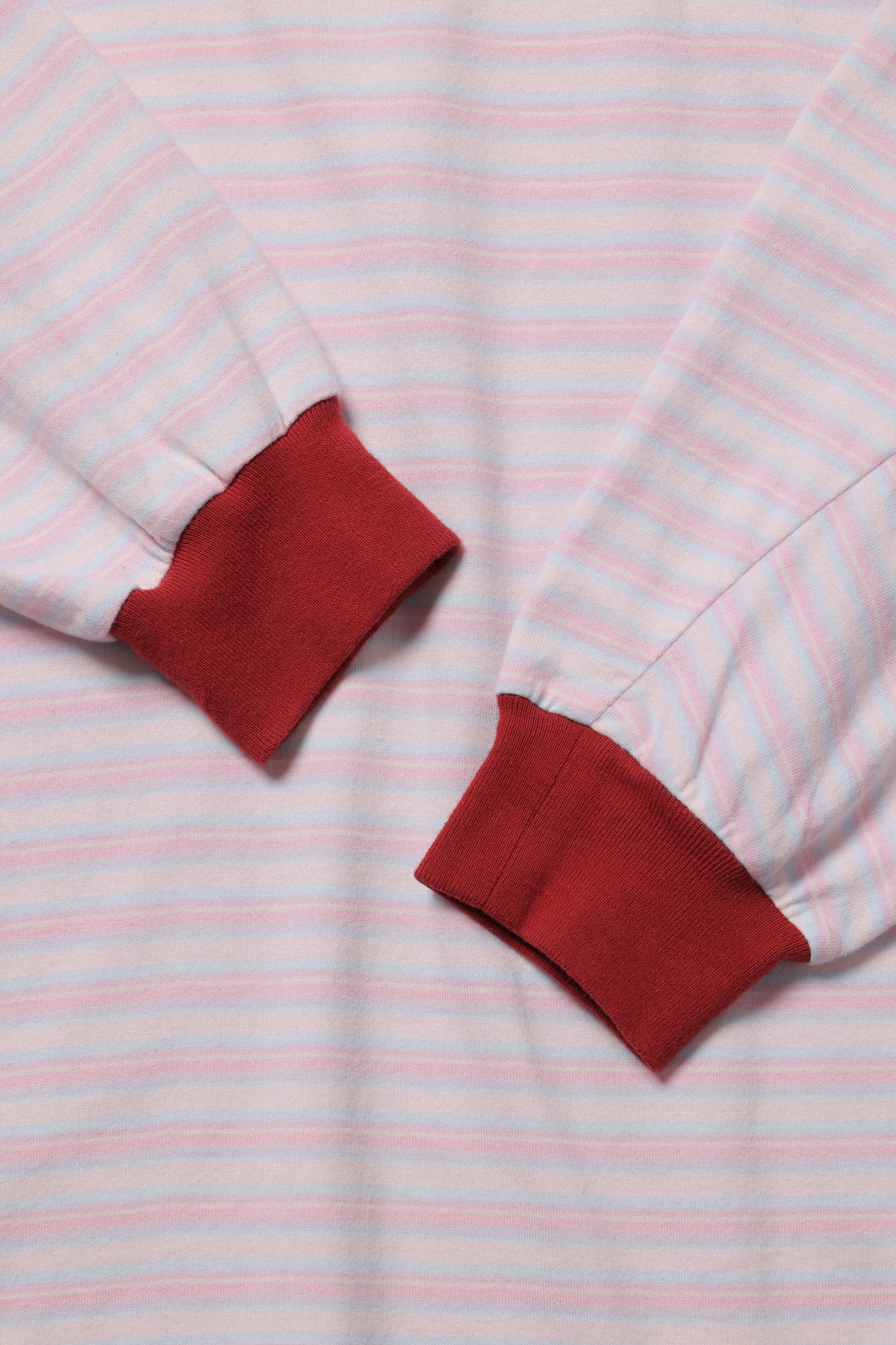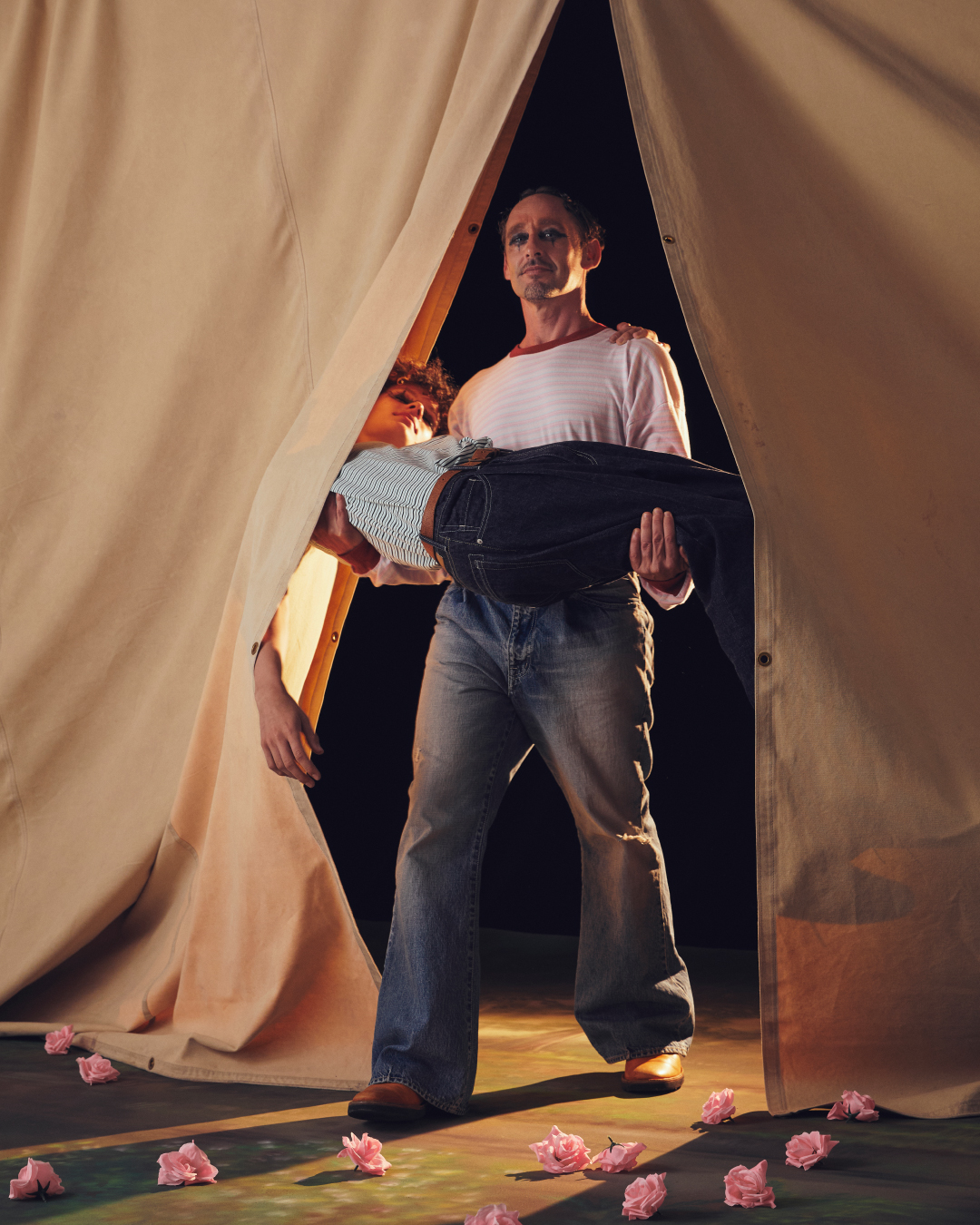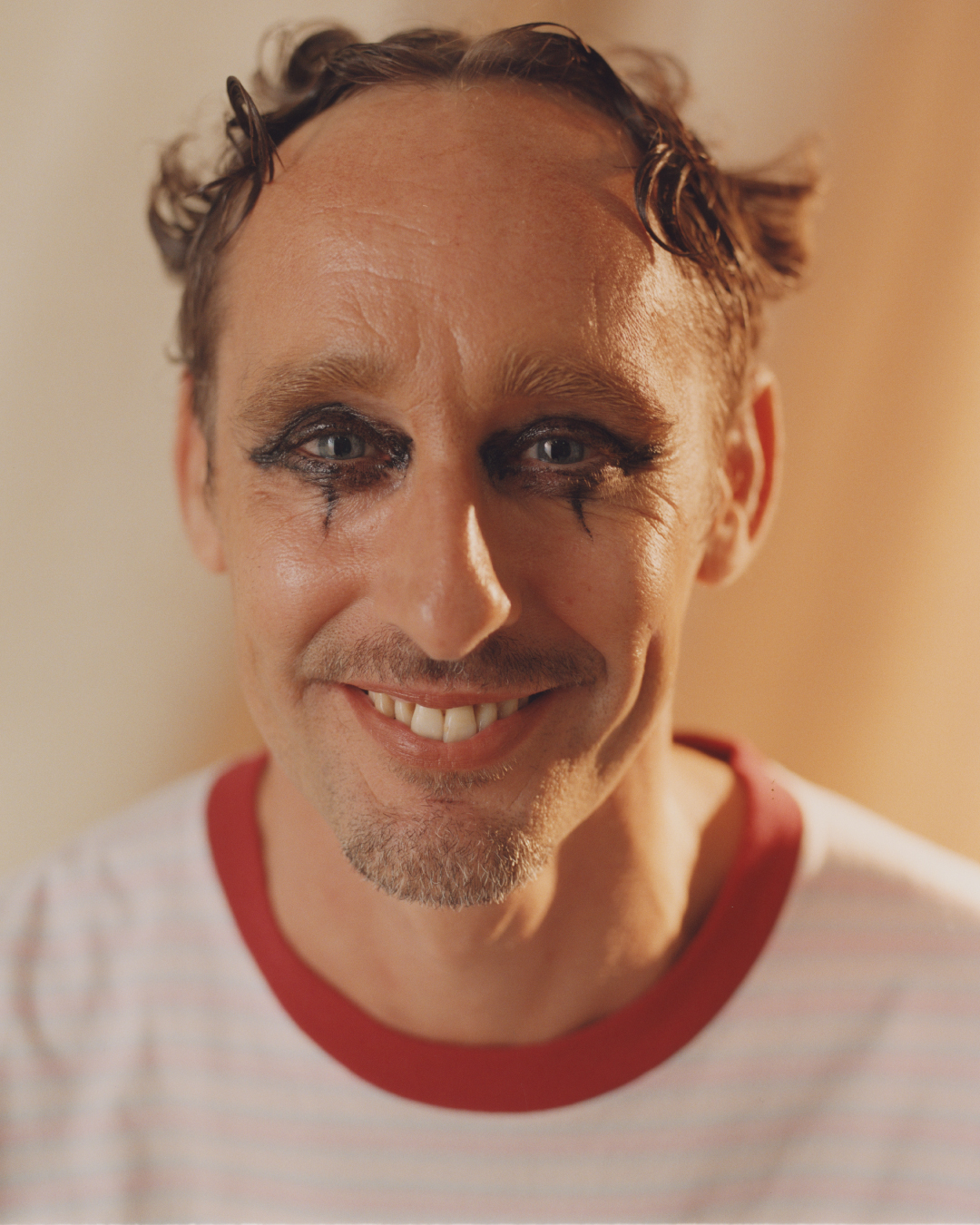 身幅を大きめにとったボーダーのロングスリーブ T シャツ。
ヴィンテージ T シャツのようなねじれをパターンで表現。
洗いによって生じるパッカリン グを防ぐために袖口、裾口のステッチ幅を狭く設定。
首元の伸びを防ぐためには付け襟にタコバインダーを採用している。
製品洗済み。
Long sleeve border T shirt with a larger body width. The pattern expresses the twists as a vintage T shirts. Narrow stitching at the cuffs and hem to prevent puckering caused by washing. An binding is used for the attached collar to prevent stretching at the neck.Product washed.
注意点 : 製品洗のため、サイズに個体差が生じる可能性があります。
Note: Due to product washing, there may be individual differences in size.
COLOR OPTIONS … MINT
サイズ 1
身幅 59
肩幅 55
着丈 64
袖丈 54
サイズ 2
身幅 62
肩幅 60
着丈 67
袖丈 56
サイズ 3
身幅 68
肩幅 65
着丈 70
袖丈 57
※採寸に関しては採寸方法により若干の誤差がございますが、ご了承ください。(単位:cm)
素材:
Cotton 100%
MADE IN JAPAN