ROTOL / HALF ZIP TECH BLOUSON – NAVY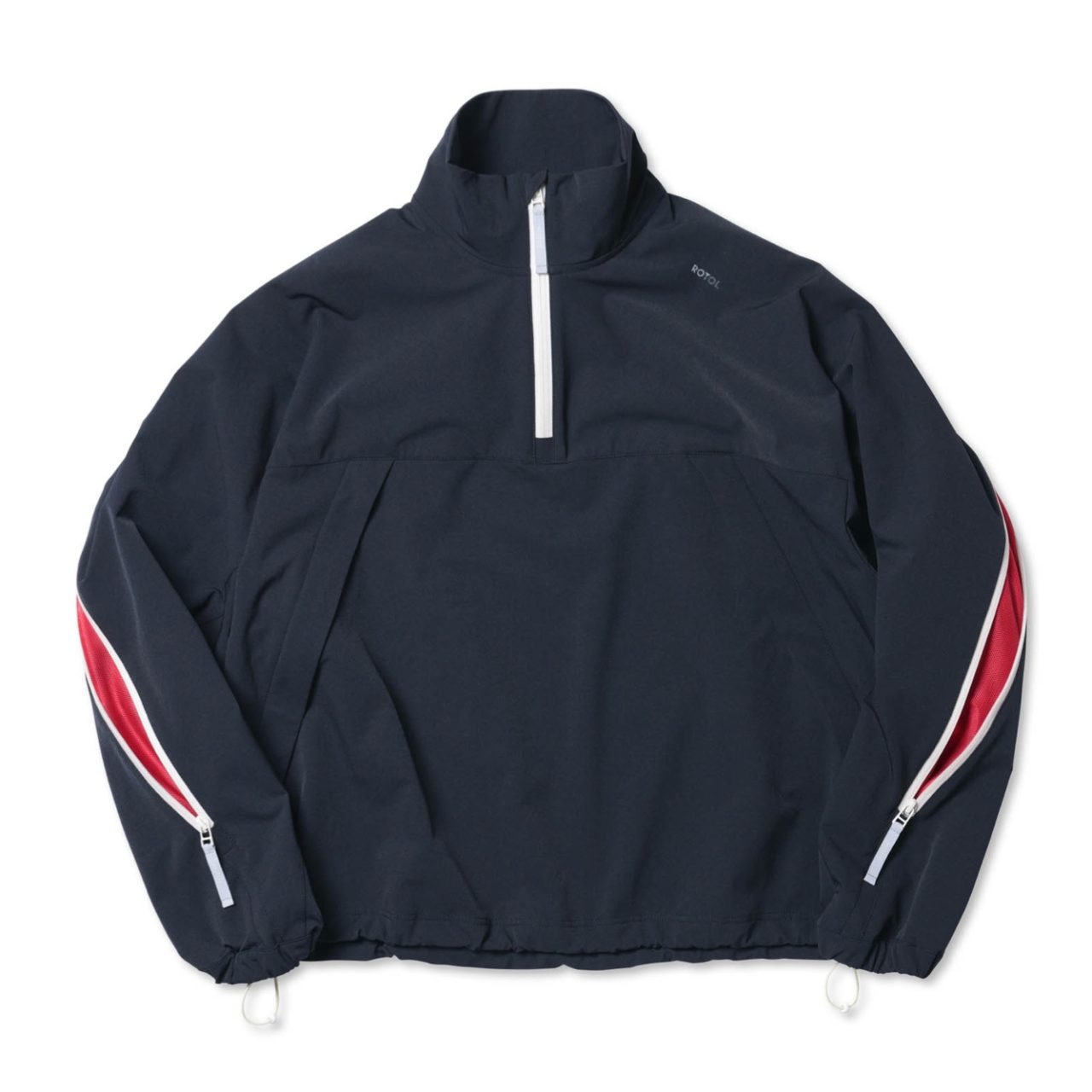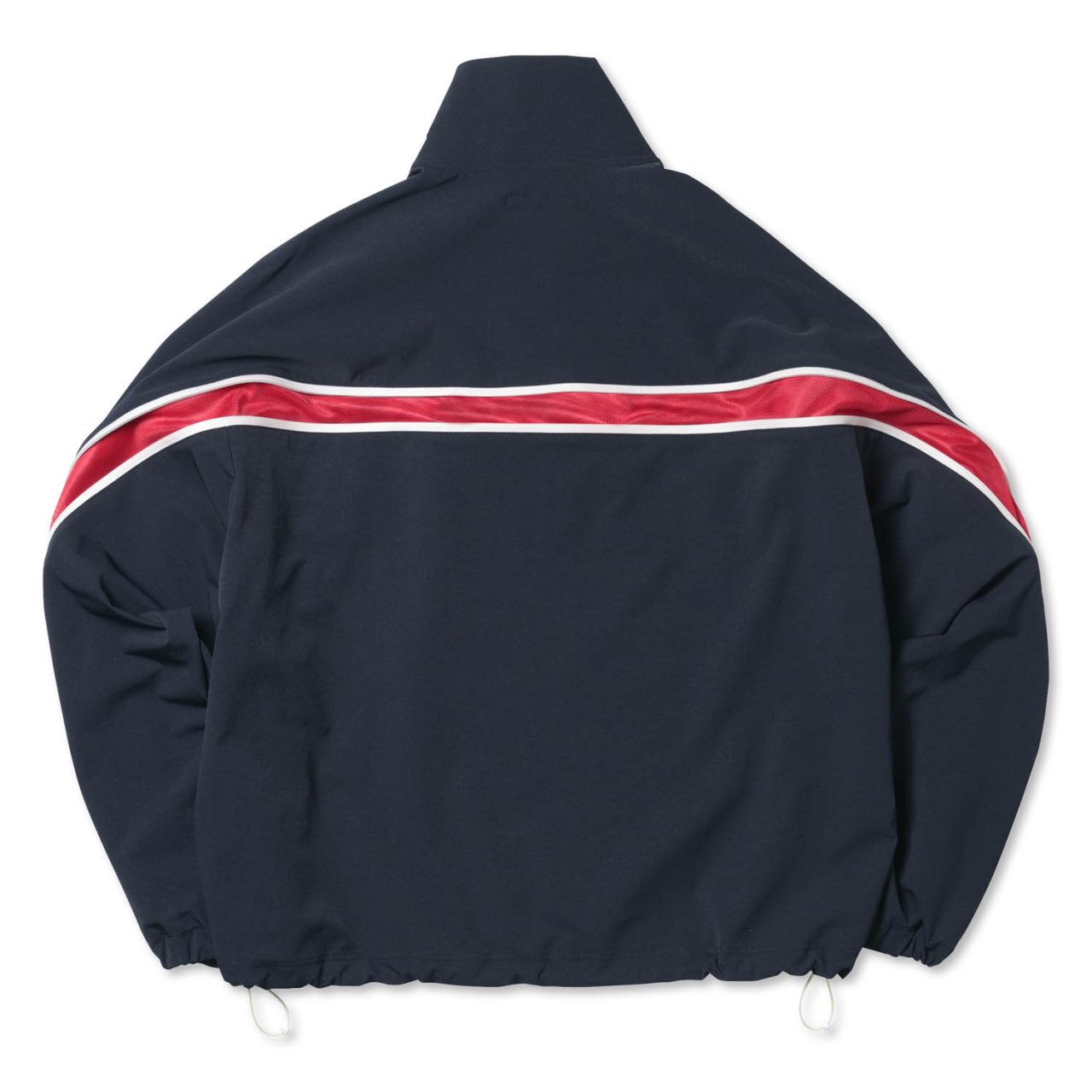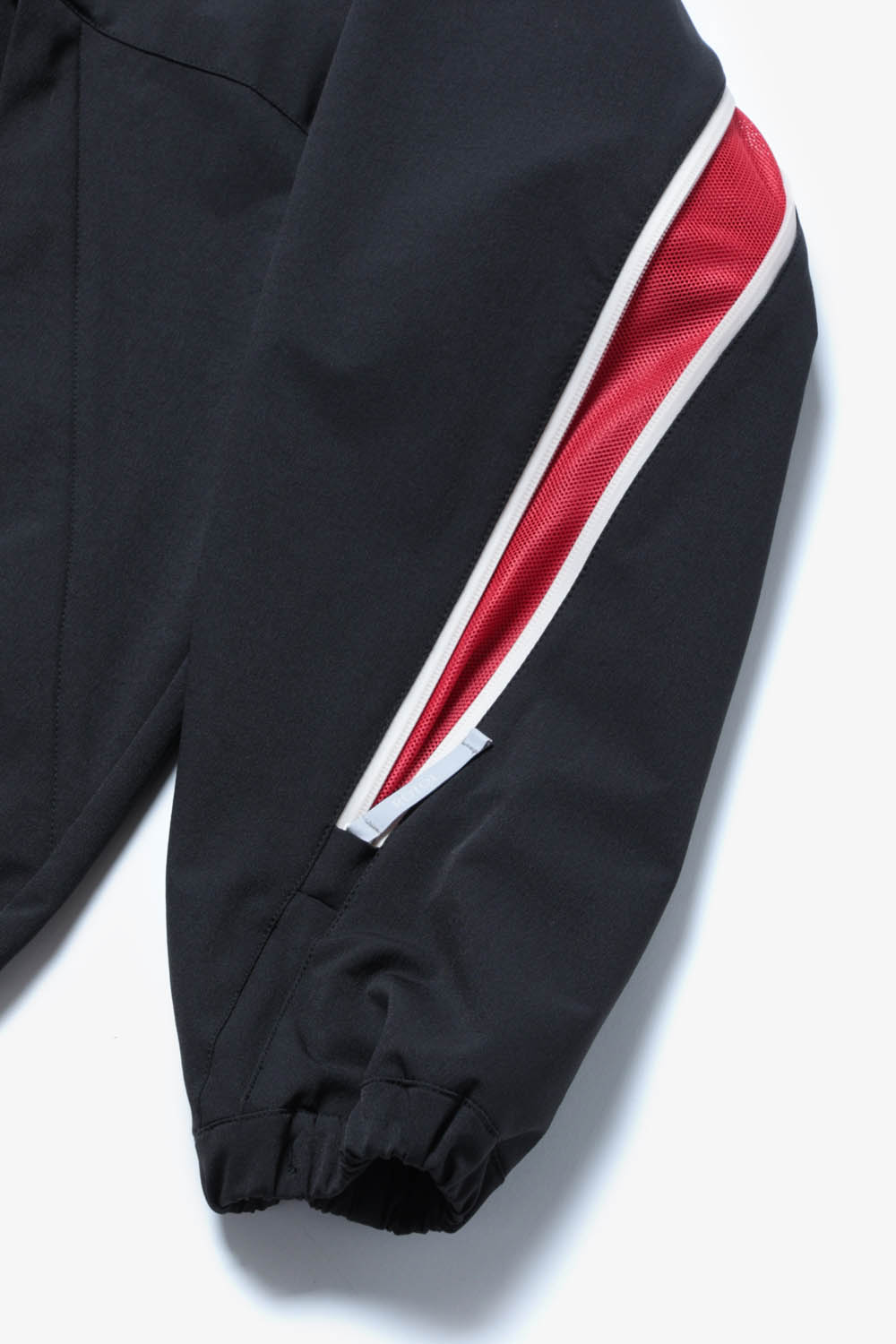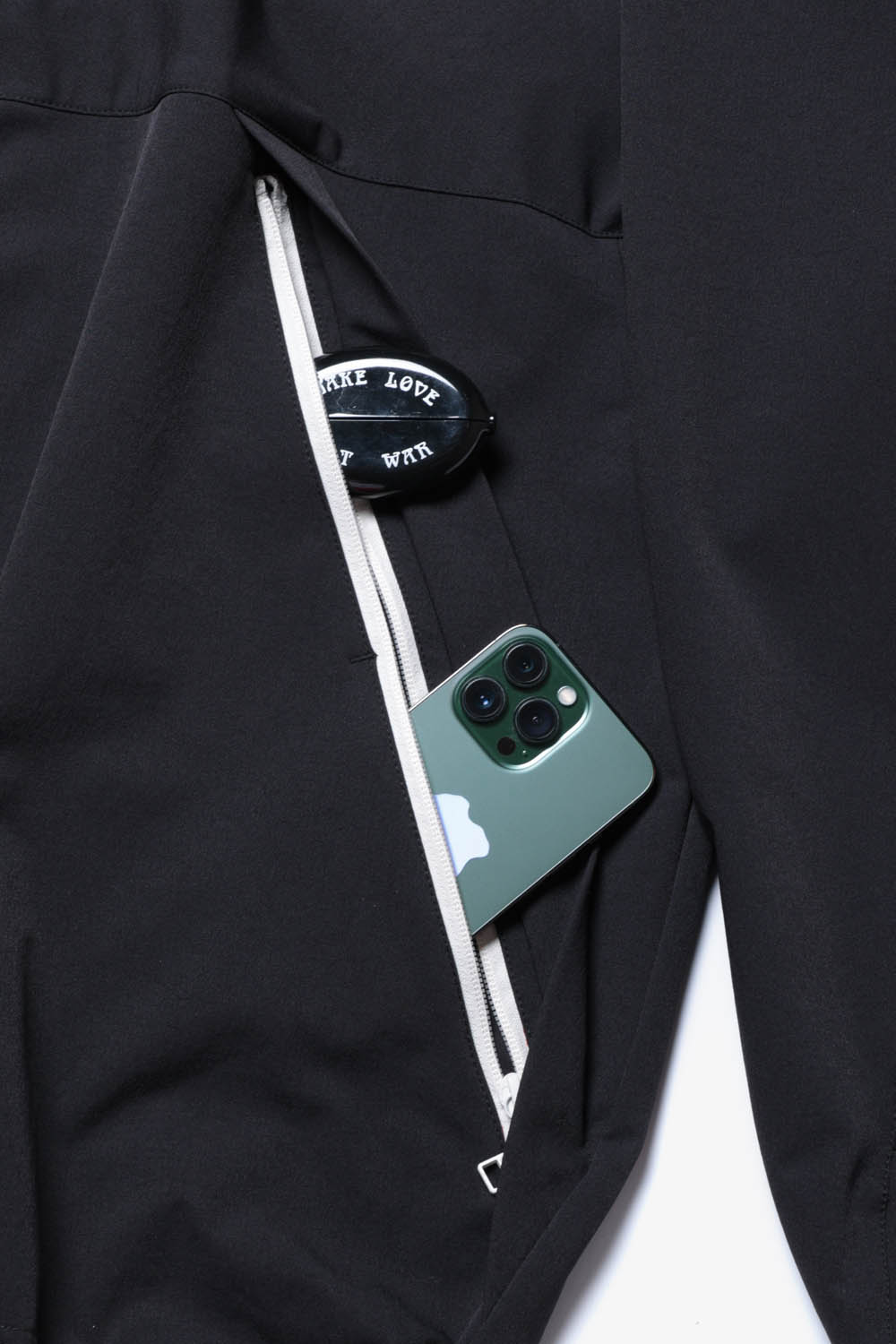 張り感と伸縮性のあるストレッチナイロン素材を使用した定番のハーフジップブルゾン。
背中のジップは開閉するとシルエットを変化させるだけでな く、内素材にメッシュを配したことでベンチレーションとしての用途も備えている。
袖口はゴム、裾にはドローコードを採用。
ハの字のジップ内は上 下で仕切られており、使い勝手の良い収納システムとなっている。
TWIST TRACK TECH PANTSと共地のセットアップ。
Regular half zip blouson is made of a stretch nylon material with a tension and elasticity. The zip on the back changes the silhouette when opened and closed, and the mesh fabric inside the zip functions as ventilation. Elastic cuffs and drawcord hem. The inside of the HANOJ zip is divided into upper and lower sections, creating an easy to use storage system.
背中ベンチレーション全てメッシュになります。
All back ventilation will be mesh.
サイズ 2
身幅 65
着丈 67
裄丈 90.5
サイズ 3
身幅 70
着丈 71
裄丈 94.5
※採寸に関しては採寸方法により若干の誤差がございますが、ご了承ください。(単位:cm)
素材: