ROTOL / SHELL PARKA mark:1.3 – Navy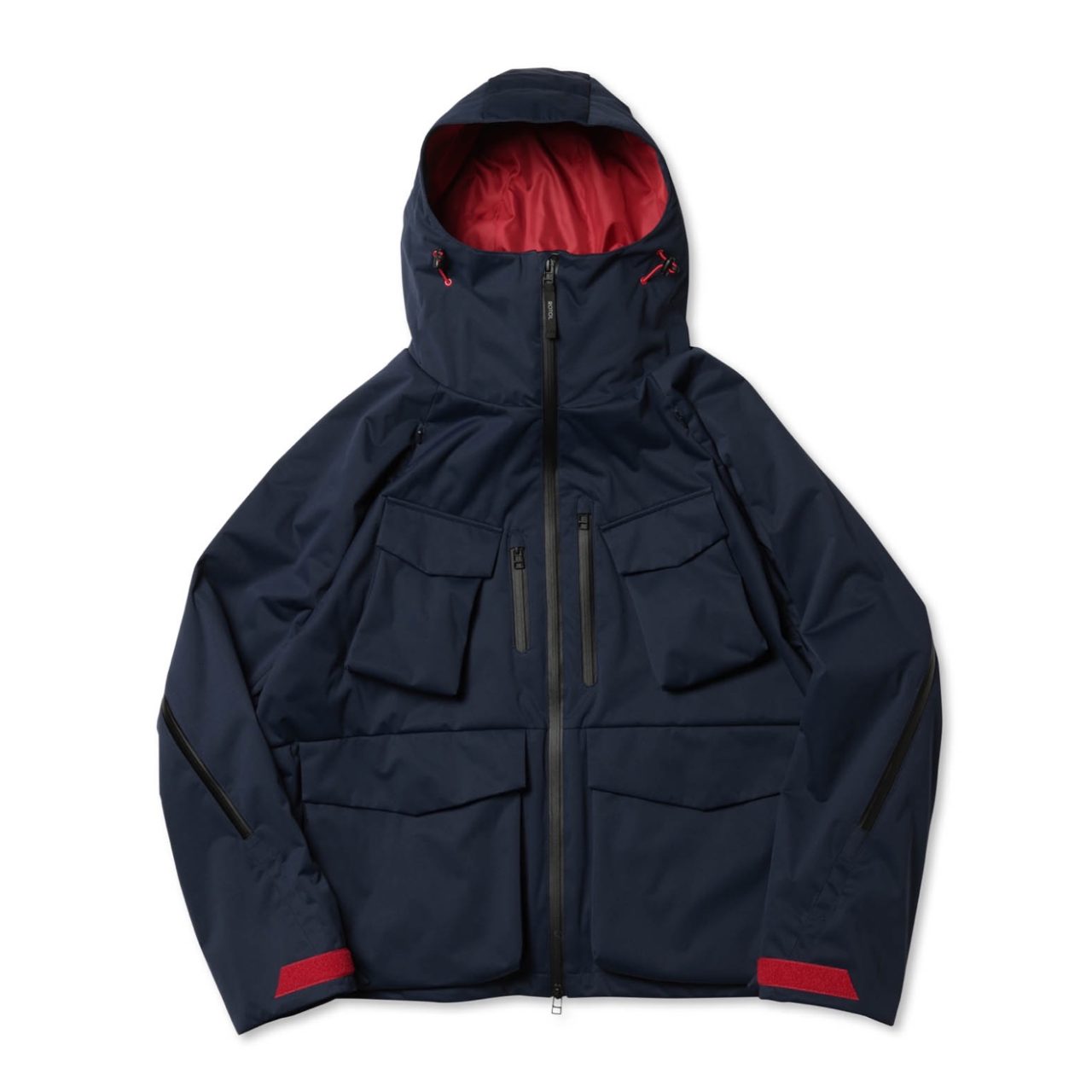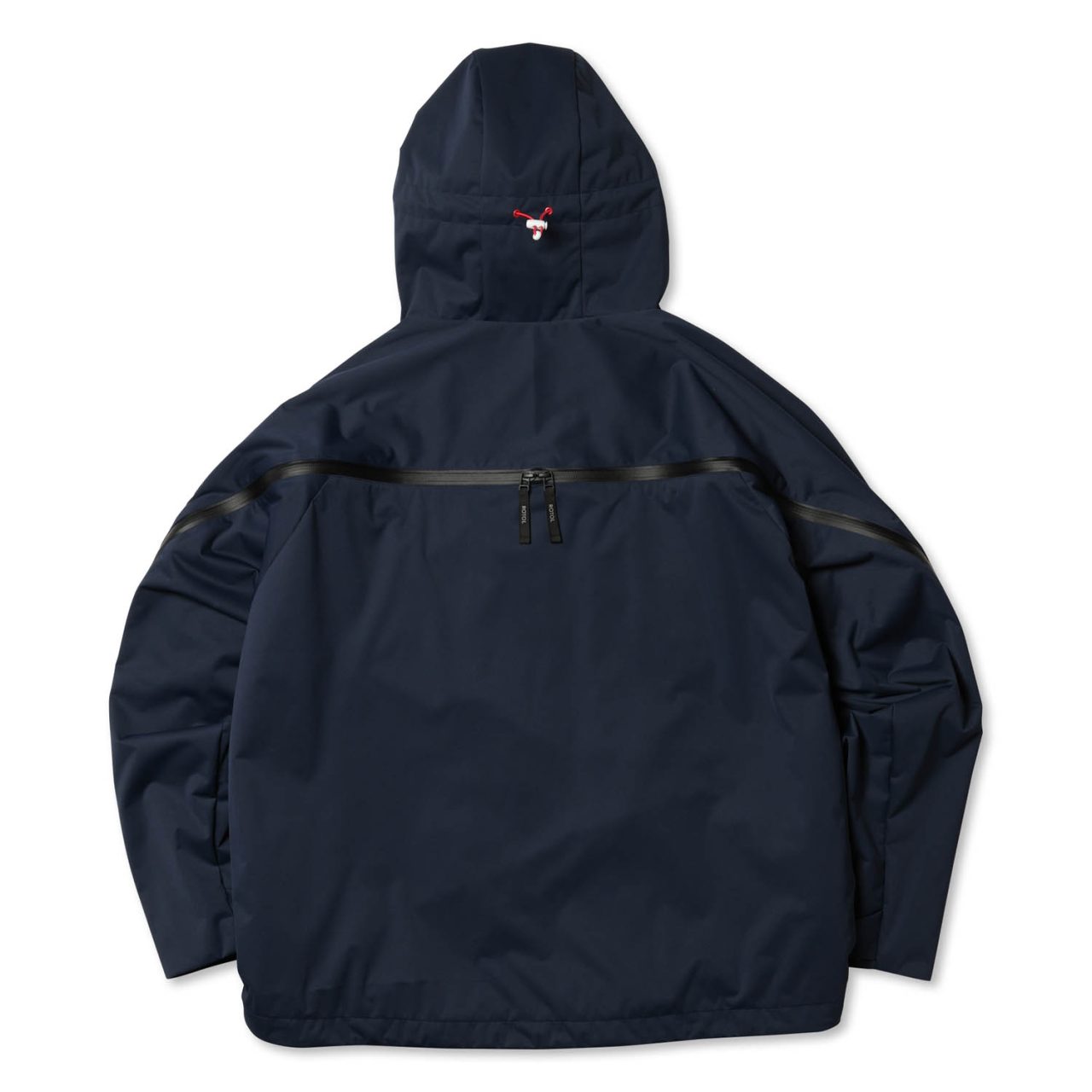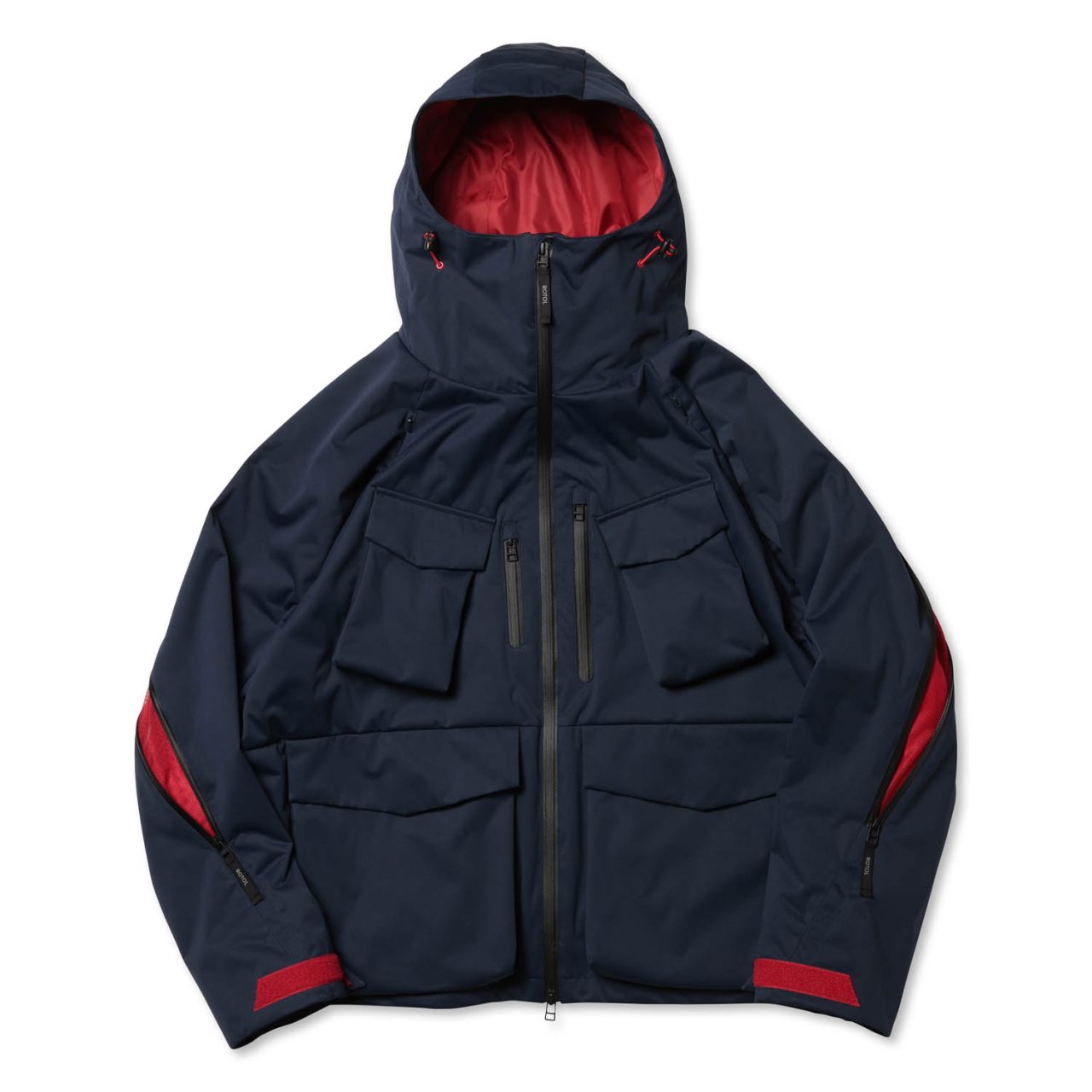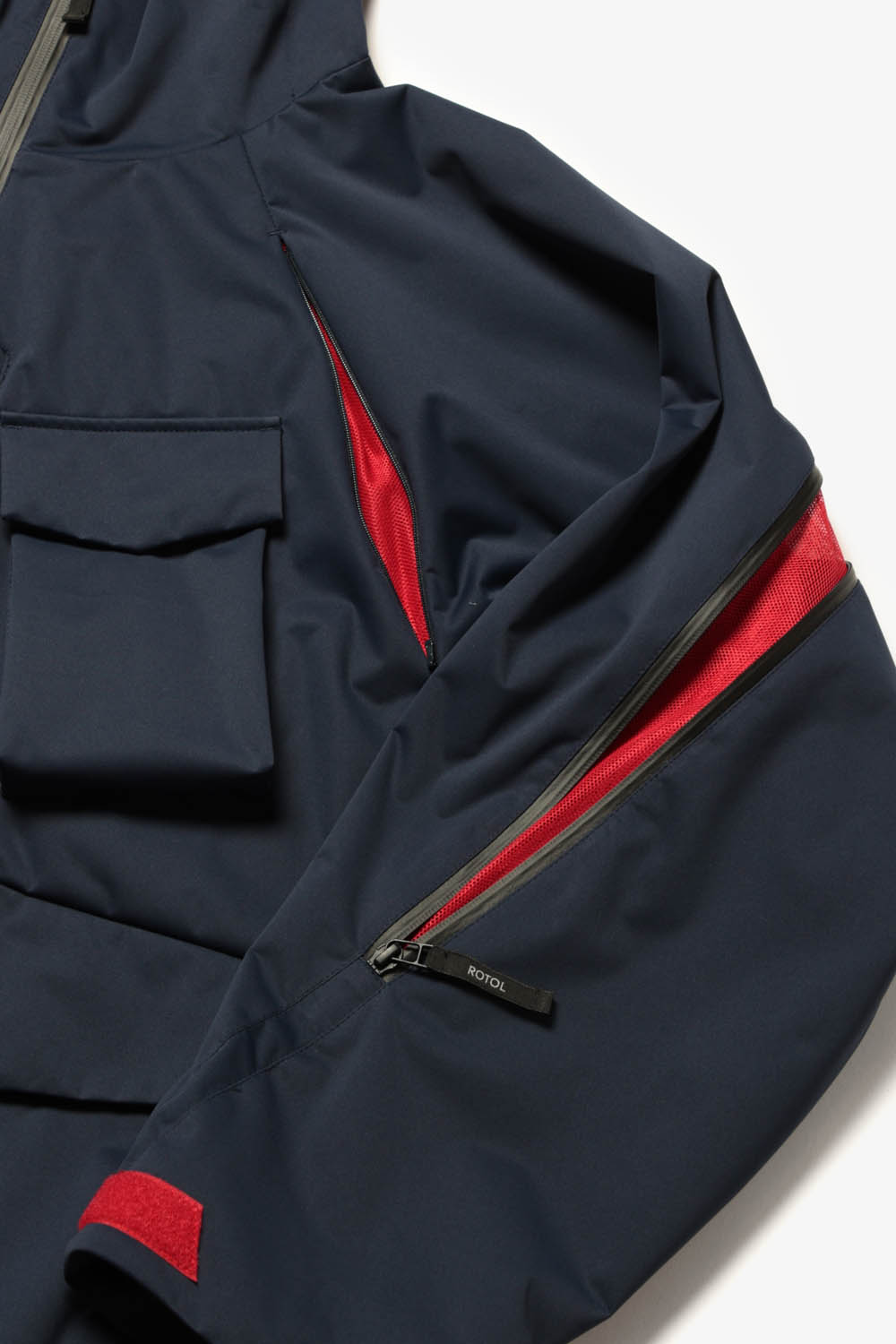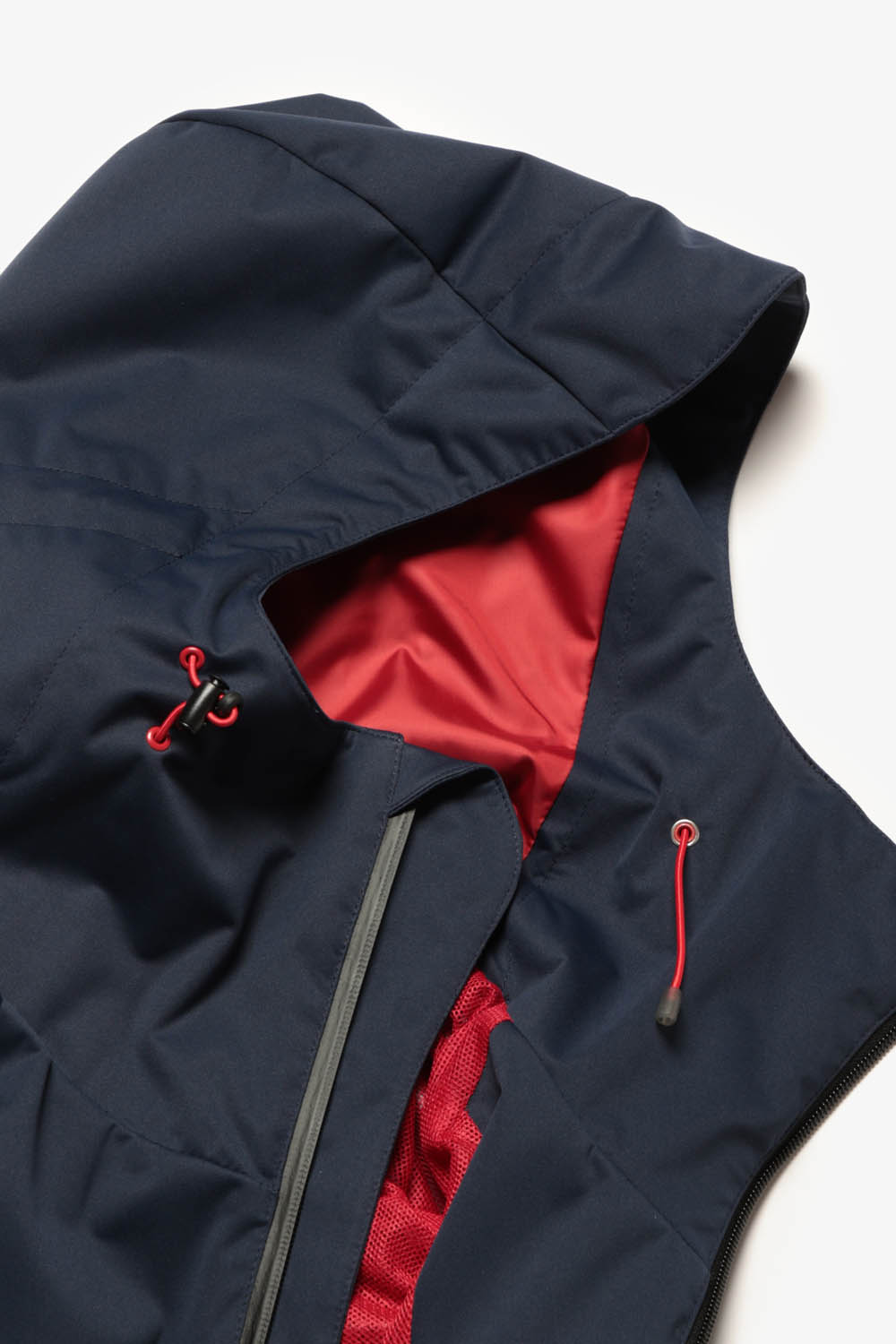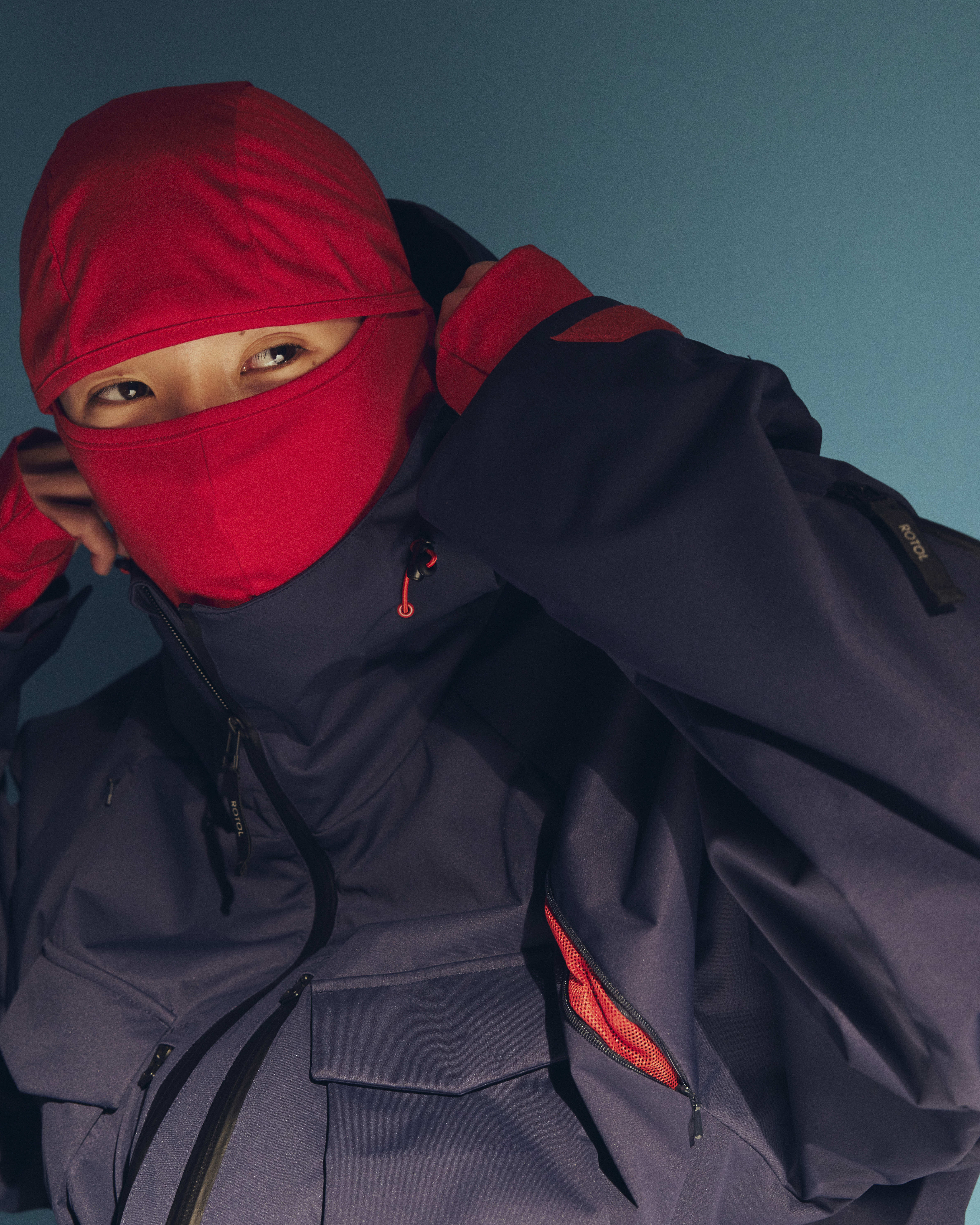 透湿 / 防水機能に優れたストレッチナイロンを使用したシェルパーカ。
フロントには止水ジップ、胸部にはベンチレーション用のジップを使用し、ディ テールごとにパーツを使い分けている。
背中のジップは開閉するとシルエットを変化させるだけでなく、内素材にメッシュを配したことでベンチレー ションとしての用途も備えている。
フードはフィット感を高めるため、顔周りに二種類のドローコードを搭載。腰ポケットにはハンドウォーマー仕様 とマグネットボタン仕様の用途によって使い分けられる 2 種のポケットを採用。
袖口はベルクロ、内側には風よけ、裾にはドローコードを配している。
Shell parka made of stretch nylon with excellent breathability/waterproof function. It has a watertight zip on the front, a zip for ventilation on the chest, and different types of zips for each detail. The zip on the back changes the silhouette when opened and closed, and the mesh fabric inside the zip functions as ventilation.The hood has two drawcords around the face for a better fit. The waist pocket has two layers, one with hand warmers and the other with magnetic buttons. The cuffs have Velcro, wind protection on the inside, and a drawcord at the hem.
背中ベンチレーション全てメッシュになります。
All back ventilation will be mesh.
サイズ 1
身幅 71.5
着丈 73
裄丈 84.5
サイズ 2
身幅 74
着丈 76
裄丈 88
サイズ 3
身幅 76.5
着丈 79
裄丈 91.5
※採寸に関しては採寸方法により若干の誤差がございますが、ご了承ください。(単位:cm)
素材:
Nylon100% Polyester100% MESH LINING Polyester100%
LINING Polyester100%