ROTOL / ESKIMO HOOD DOWN JACKET – Navy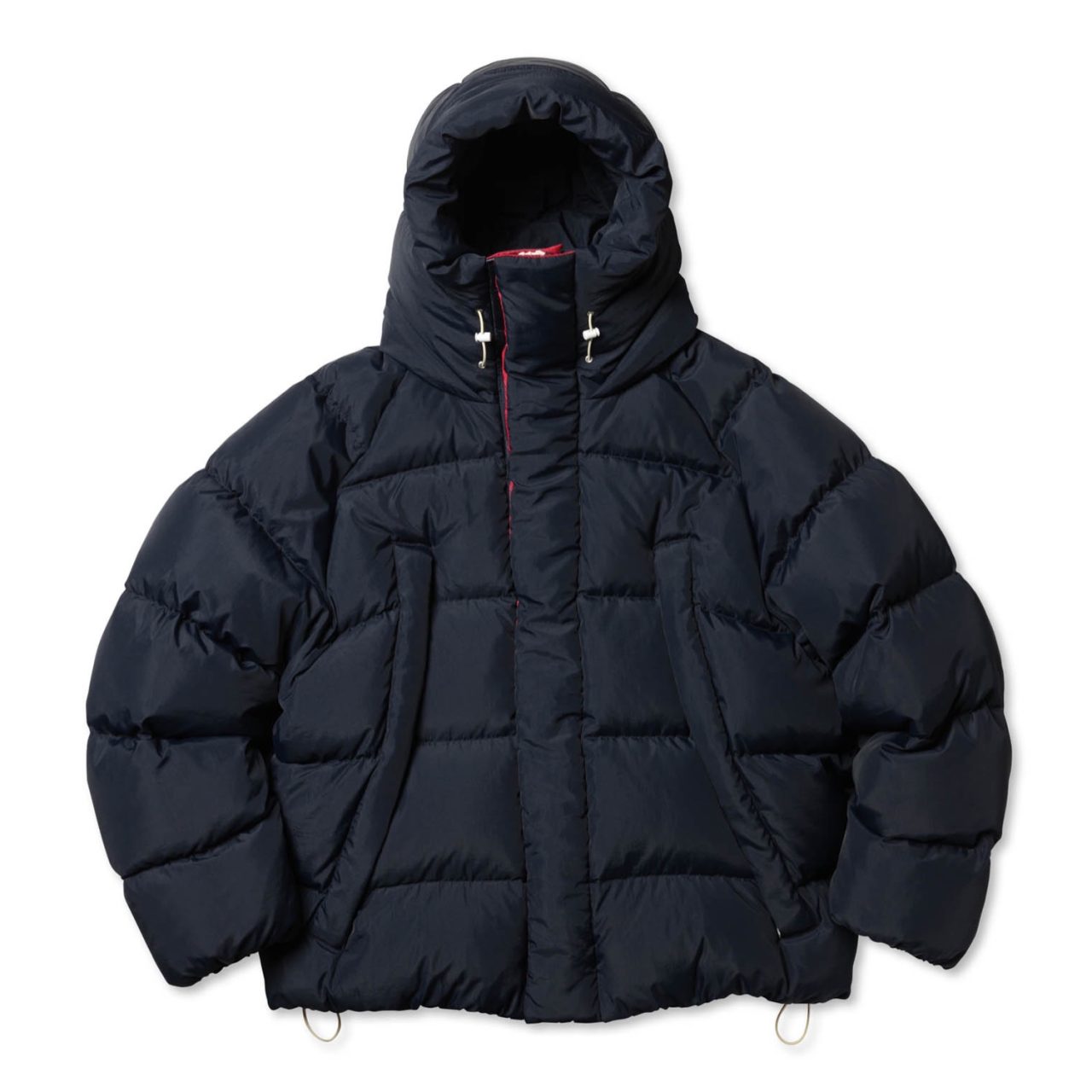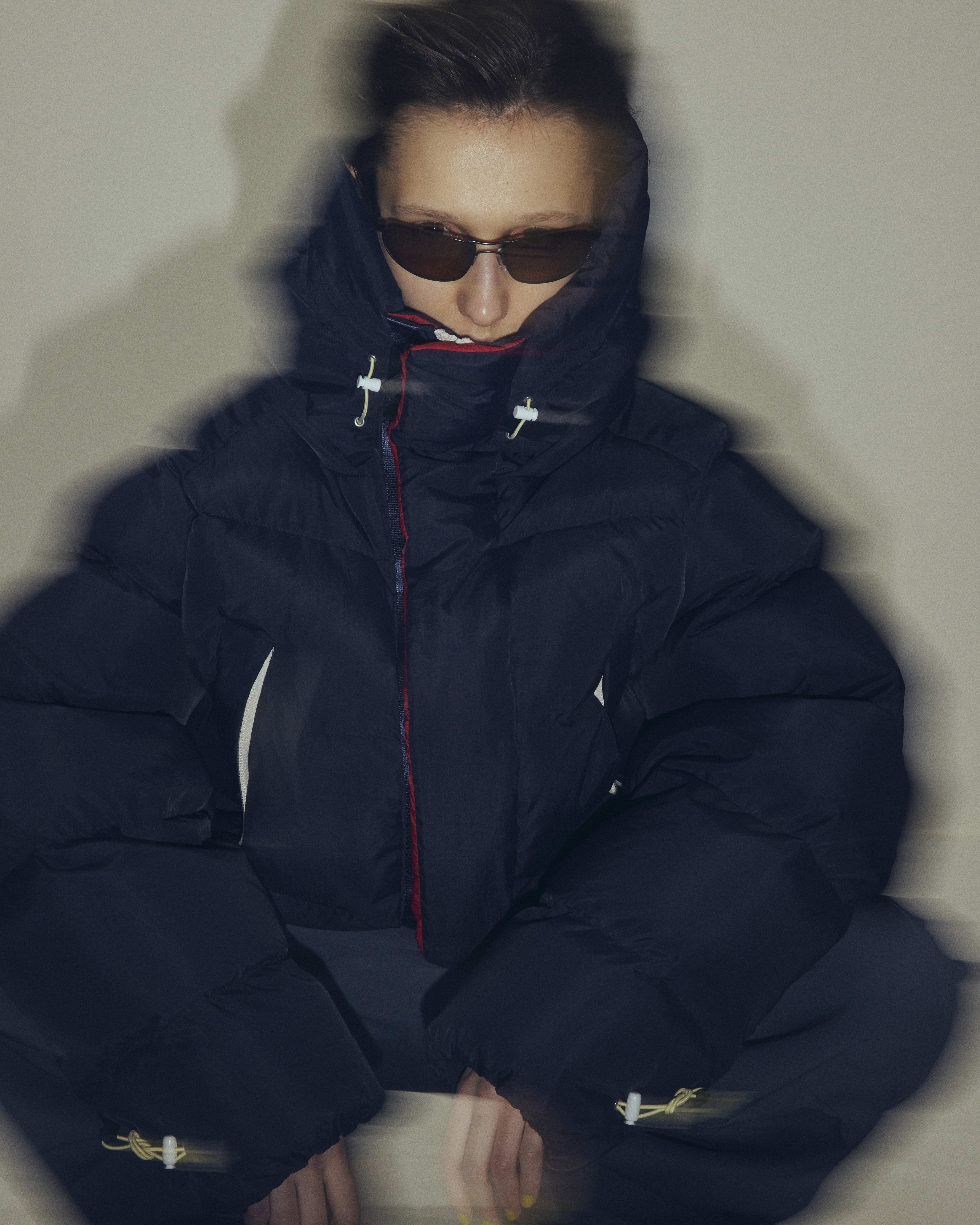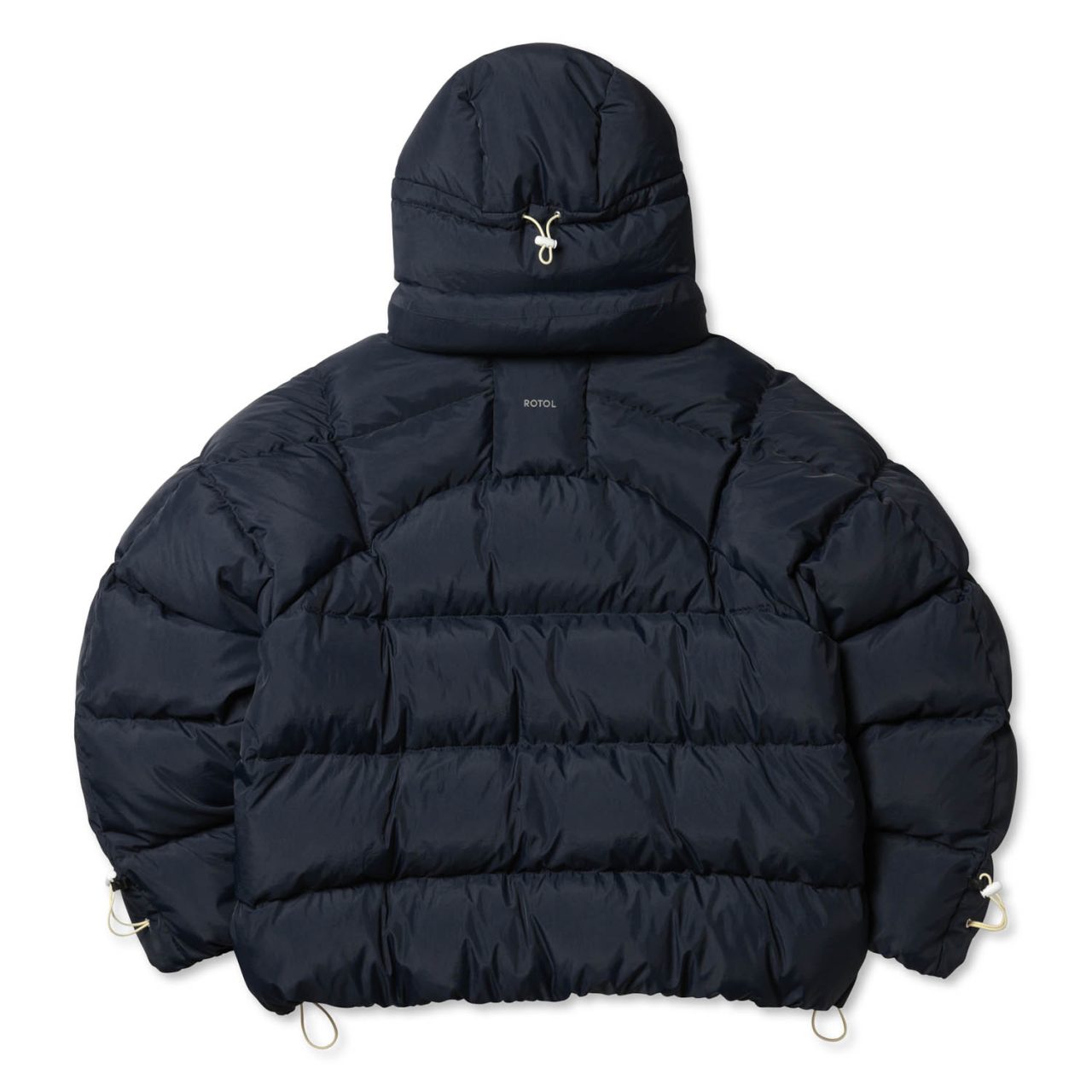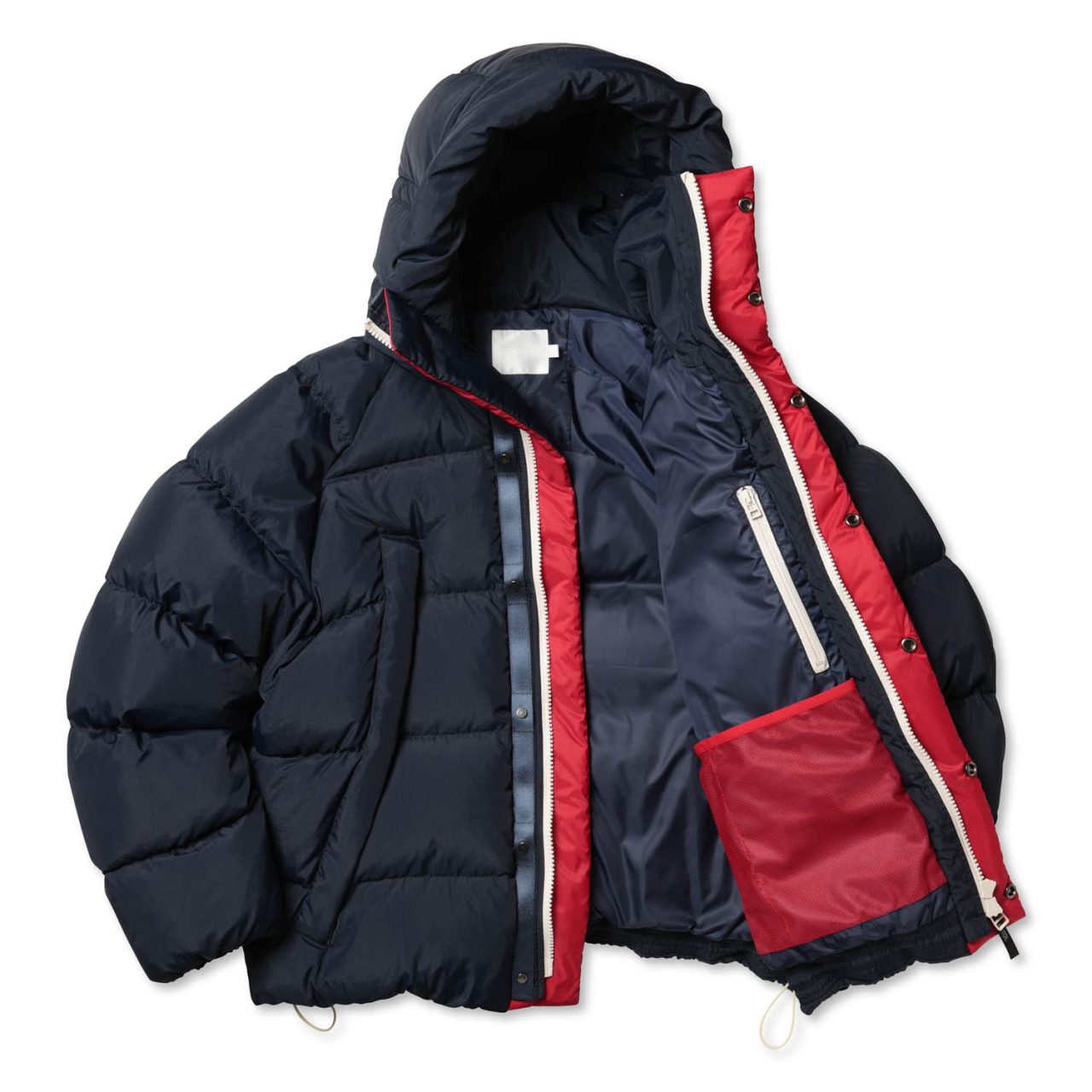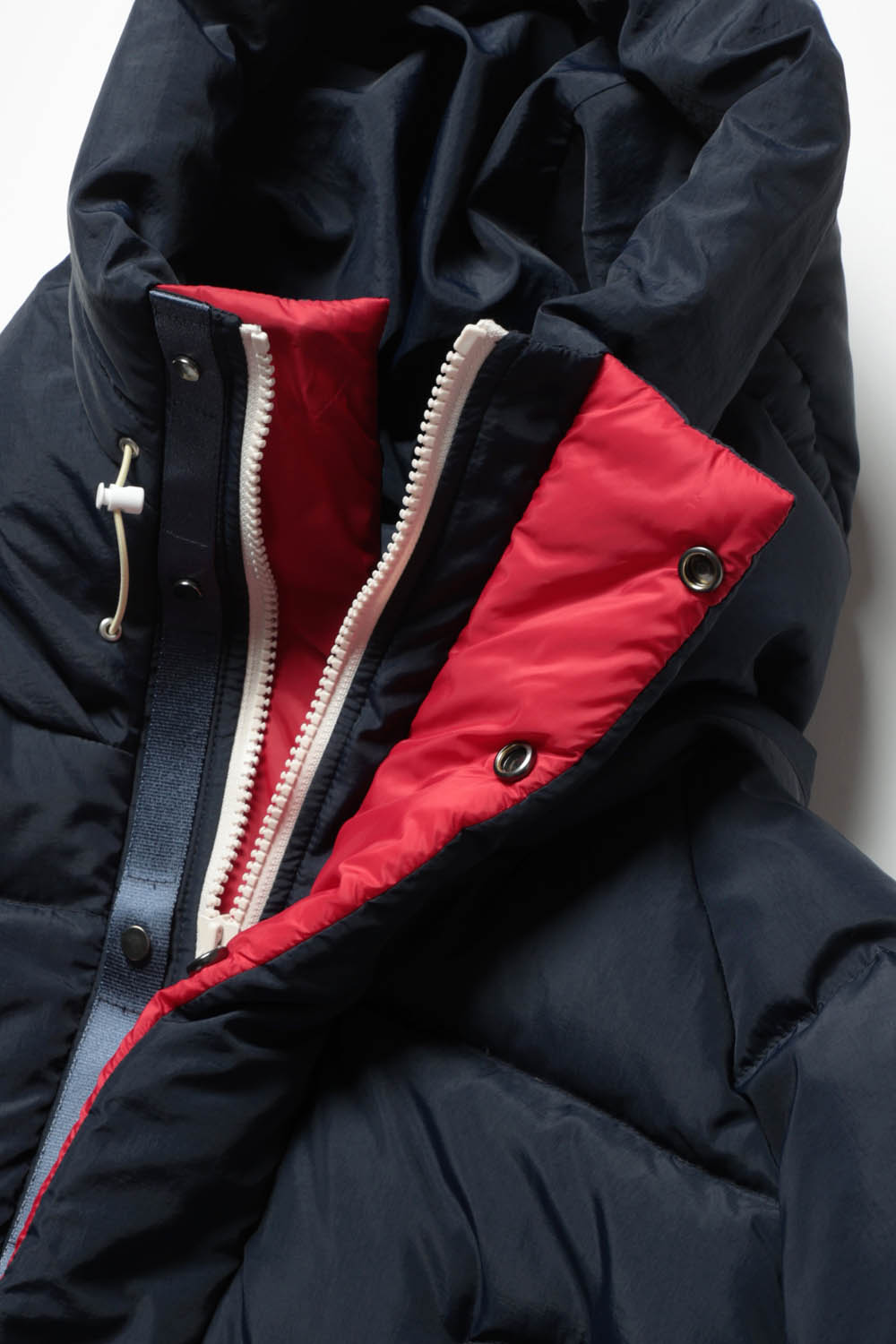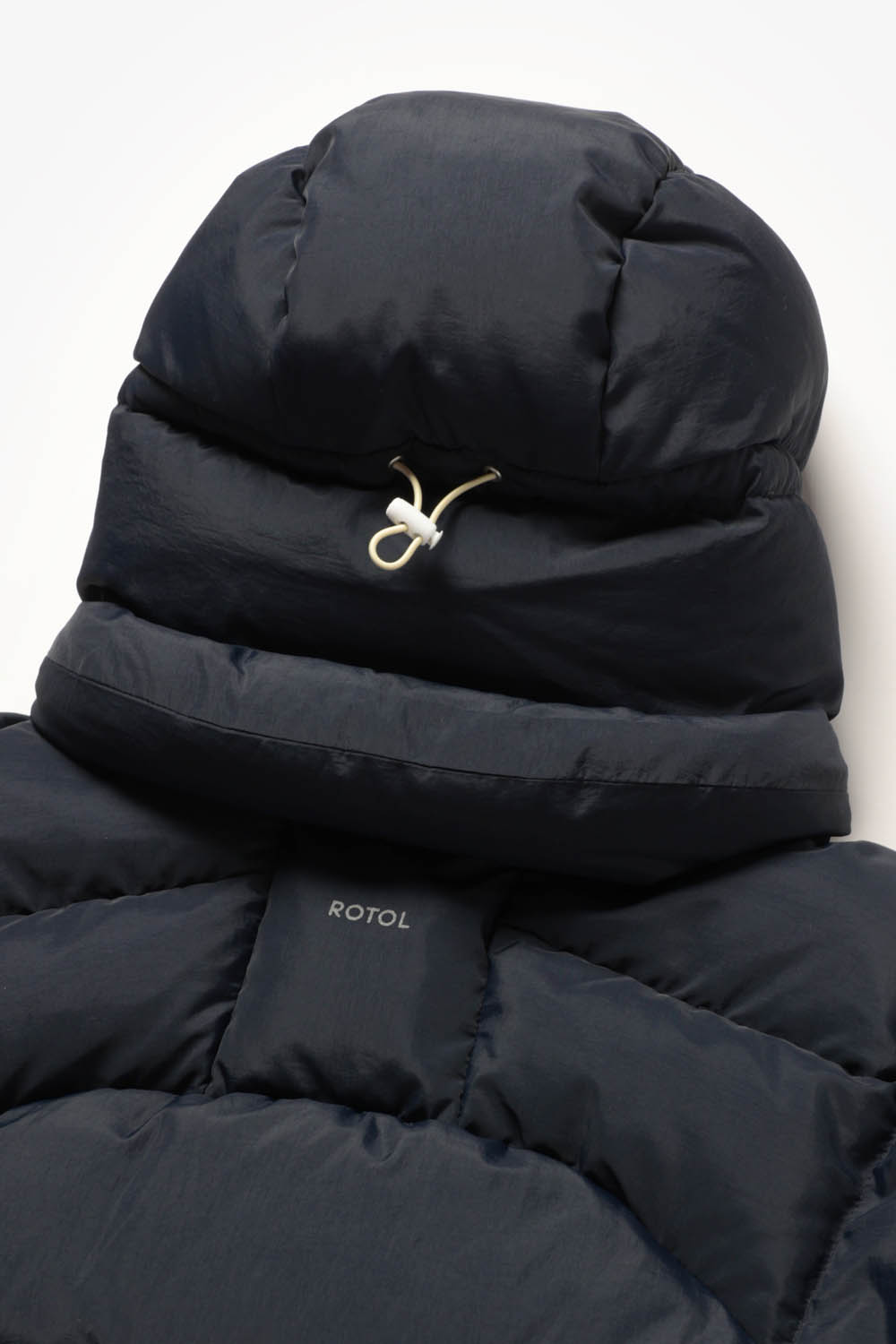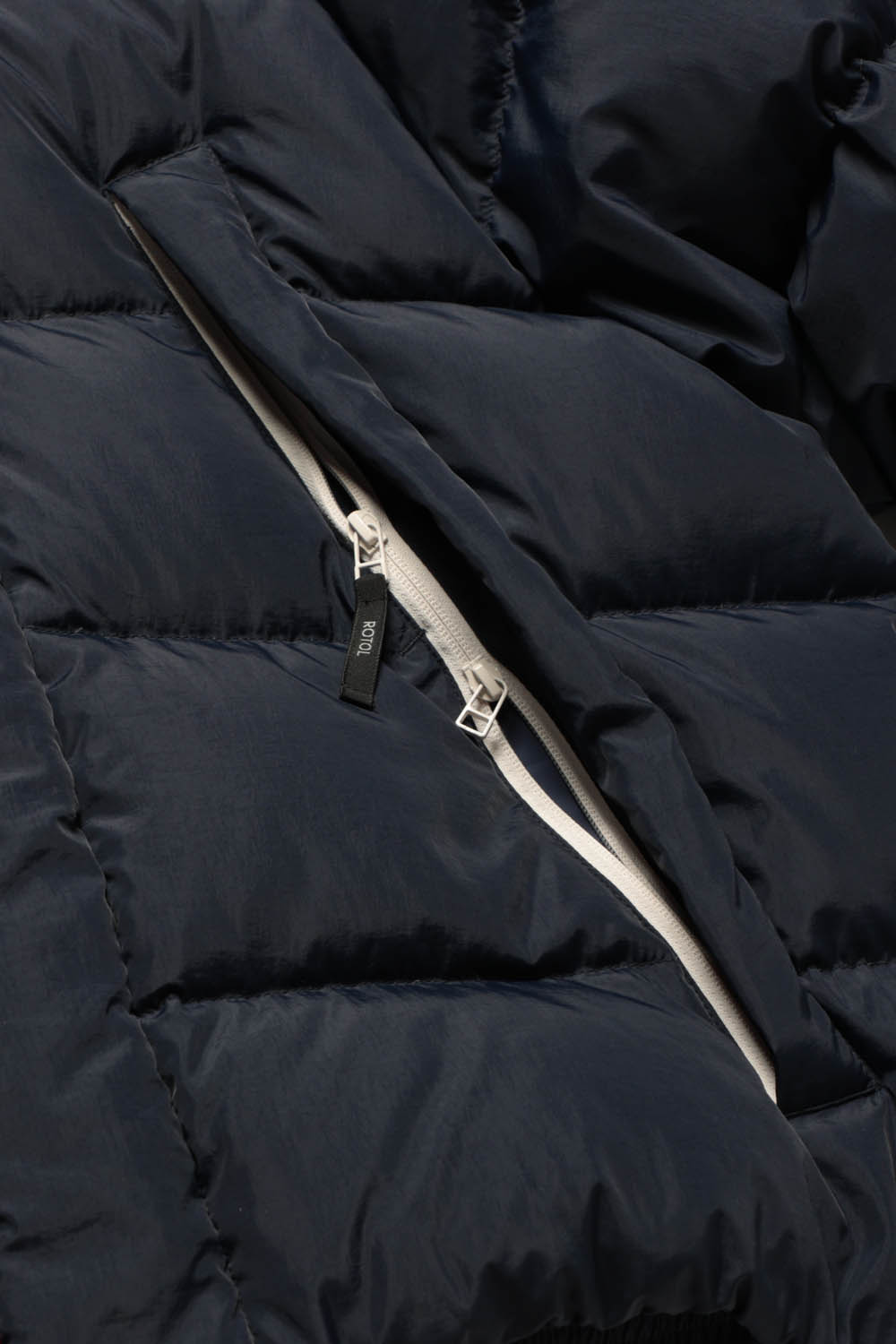 特徴的なフードの構造で圧倒的な防寒性を持つダウンジャケット。
ハの字のジップ内ポケットは上下で仕切られており、内身頃にメッシュポケットを採用するなど大容量の収納システムとなっている。
肩はラグランスリーブ仕様、袖口と裾口にドローコードを配することで着心地にも配慮。アーチ上の背面中央に配されたロゴはリフレクター素材を使用している。
This down jacket features a figure HANOJI zip and a hood that is high enough to cover the nose.
The inside of the HANOJ zip is divided into upper and lower sections, creating an easy to use storage system.
The shoulders have raglan sleeves, drawcords at the cuffs and hem, and mesh pockets on the inner body for practicality.
The logo printed on the center of the back is made of reflector material.
COLOR OPTIONS … Black
サイズ 1
身幅 66
着丈 62
裄丈 88
サイズ 2
身幅 71
着丈 66
裄丈 91.5
サイズ 3
身幅 76
着丈 70
裄丈 95
※採寸に関しては採寸方法により若干の誤差がございますが、ご了承ください。(単位:cm)
素材:
 Nylon100% LINING Nylon 100%
ANOTHER FABRIC Polyester100%
WAD Down 90% Feather10%